Longtime pillar of LAPD Earl Paysinger dead at 64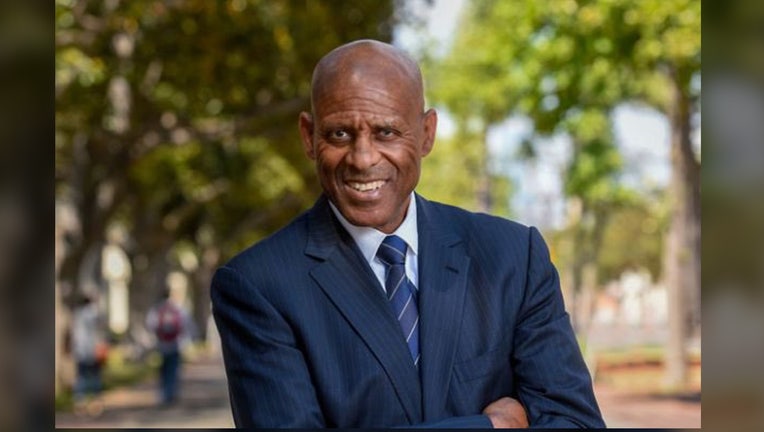 LOS ANGELES - The Los Angeles Police Department confirmed Monday the passing of former First Assistant Chief Earl Paysinger, a longtime pillar of the LAPD.
"It is with great sadness that we must announce the passing of former First Assistant Chief Earl Paysinger. Chief Paysinger died Monday afternoon surrounded by his family and friends. For more than 43 years Earl Paysinger dedicated his life to making Los Angeles the safest big city in America with his laser focus mission to reduce violence and victimization.
But, he will mostly be remembered by Angelinos for his ability to foster public trust. Community Policing was in his DNA as he championed youth programs, meaningful community engagement, and greater police accountability. Paysinger was particularly proud to be the architect of the "Youth First" campaign which provided mentorship, resources, and opportunities to more than 10,000 youth in our City.
He also revamped the LAPD Cadet Leadership program that promotes education, leadership, self-esteem, and a sense of well-being for the youth in our communities. Under his direction the Cadet program grew from fewer than 500 Cadets in the 2000's to nearly 1,500 today.
Chief Paysinger retired from the Department in 2016, but service was still in his soul as he joined the University of Southern California in the role of Vice President of Civic Engagement.
Earl Paysinger's impact on Los Angeles will continue to be felt for years to come whether it's in the halls of USC, the offices at Police Headquarters, in the black and whites our police officers patrol in, or the community centers where Angelinos gather. His devotion to building bridges, creating leaders, and reducing the fear and instances of crime will be his legacy.
Earl Paysinger's passion for the LAPD was only outweighed by his love for his family."
--------------------
City leaders took to social media to voice their condolences.
L.A. Mayor Eric Garcetti said: "Chief Paysinger embodied everything a police officer should be: a strong, humble, selfless leader who always put young people and the community first. My thoughts are with his loving family and all who loved and admired this @LAPDHQ giant."
LAPD Chief Michel Moore said on Twitter: "Tonight we lost a Champion. ECP will always be three letters for a man with a tireless work ethic who knew cops count. Who cared deeply for our communities youth. A professional I respected for his dedication to his family, faith and convictions. Rest In Peace my brother."
LAPD Commander Ruby Flores tweeted: ".@USCPaysinger was a genuine and compassionate man. His passion for youth programs and the community was as strong as the leadership he demonstrated for over four decades with #LAPD.  His smile could light up the room.  You will be missed Chief Paysinger! Rest In Peace 🙏🏼"
LA City Council President and councilmember representing the city's 10th Council District Herb Wesson posted on Twitter: "Very sad to hear Earl Paysinger, one of the most accomplished Black men in #LAPD's history, has passed away. Earl embodied what every officer should strive to be - compassionate, level-headed, and whip-smart. I'm thinking of his family in this trying time. May he rest in peace."
Paysinger was only 64 years old. Funeral arrangements are still pending.