Long Beach woman has service dog stolen from yard; dog-napping caught on camera
LONG BEACH, Calif. - A Long Beach had her service dog stolen right out of her front yard over the weekend, and the dog-napping was caught on video.
Lisa Hartouni uses a cane, and her six-year-old German shepherd service dog Jack helps her get around. Jack was stolen from Hartouni's yard Saturday.
It happened around 3 p.m. Hartouni said she and Jack had just gotten back from a short walk. She went into the house to get some treats, but by the time she returned, Jack was gone. A neighbor's Ring camera captured the dog-napping. The surveillance footage showed two men, both dressed in black, approaching Hartouni's fenced-in yard. Jack briefly got away from the men once, but they came back for him. 
SUGGESTED: Good Samaritan rescues dog, puppies found abandoned in Kentucky creek
One of the men grabs Jack by the collar, and pulls him to a white four-door sedan while the other man opens the passenger's side door to help the dog into the car.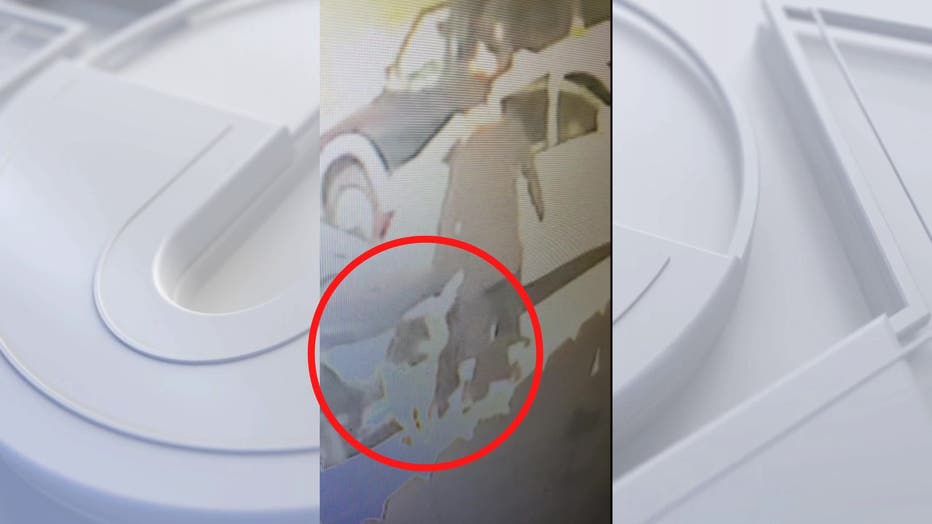 A service dog was stolen from the owner in Long Beach. (FOX 11)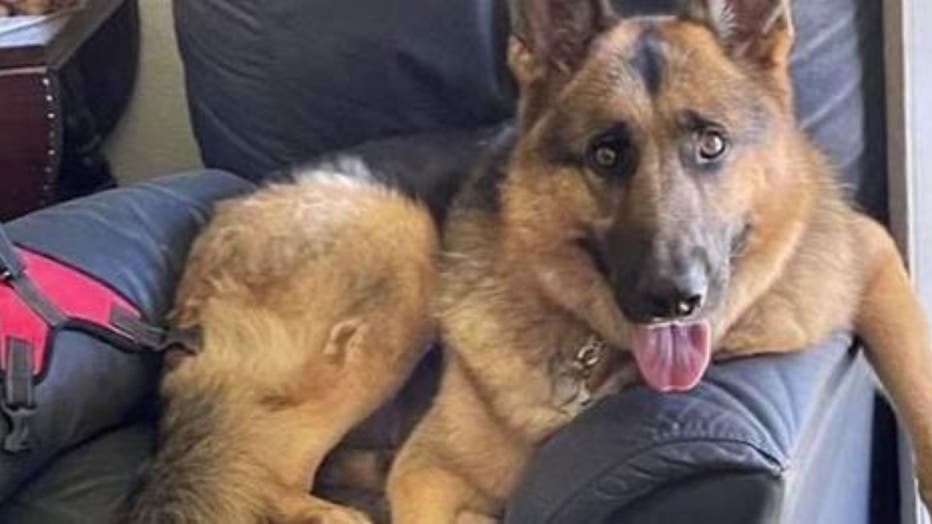 Hartouni said she thinks she had been watched, because two weeks earlier she was approached by a man while the two were on a walk. He insisted Jack was his friend's dog, to the point that he even got angry.
Hartouni and friends have started a GoFundMe campaign to raise reward money to bring Jack home.