LAPD arrests former TV correspondent Dr. Bruce Hensel
LOS ANGELES - Emmy-winning former television medical correspondent Dr. Bruce Hensel has been arrested by the Los Angeles Regional Internet Crimes Against Children Task Force on suspicion of asking a 9-year-old girl to send him sexually suggestive photos, according to the L.A. District Attorney's Office.
LAPD's Northeast Division began "a child sexual exploitation investigation involving a nine-year-old child where inappropriate messages and photographs were shared between a child and a person believed to be Bruce Hensel," the Los Angeles Police Department said.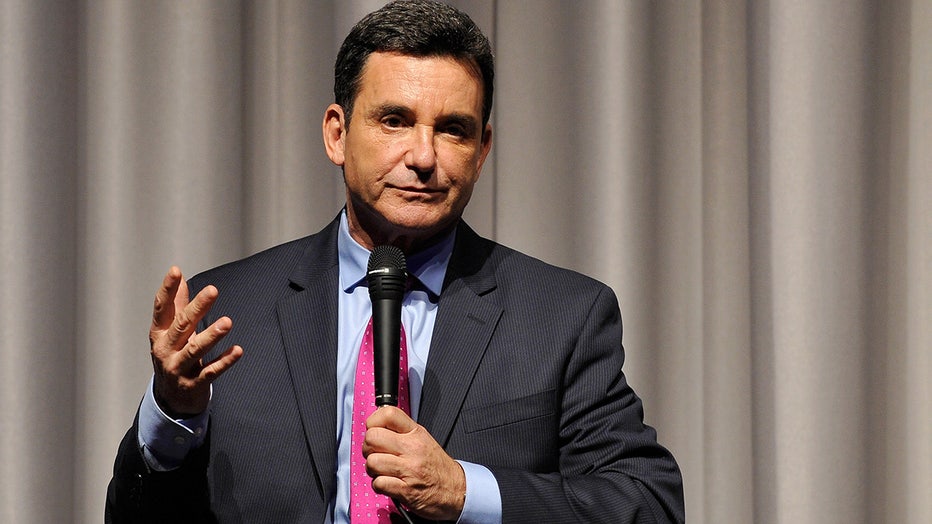 Panelist Dr. Bruce Hensel discusses removing the stigma of mental illness at Museum Of Tolerance on February 6, 2013 in Los Angeles. (John Sciulli/Getty Images for The Weinstein Company)
Authorities served a search warrant at Hensel's Pacific Palisades home in the 17500 block of Tramonto Drive on Oct. 16, according to LAPD.
Hensel was taken into custody at about 10:15 Wednesday morning in the 9600 block of Santa Monica Boulevard.
The 71-year-old was booked for contact with a minor with the purpose of committing sexual acts and was held at the LAPD's Metropolitan Detention Center on a $5,000 bail. He posted bail Wednesday evening.
The District Attorney's Office said Hensel is charged with requesting the images from the daughter of an acquaintance through a messaging app on or about Aug. 4.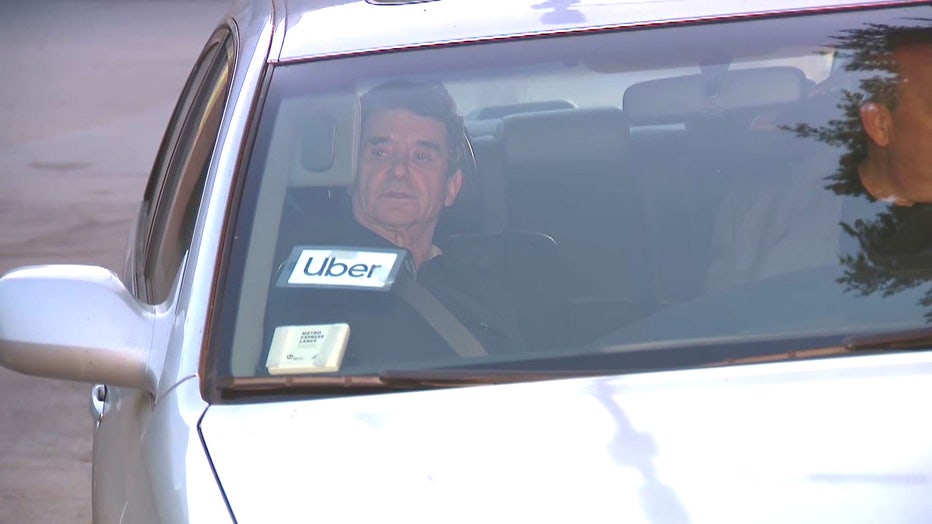 Former TV correspondent Dr. Bruce Hensel seen leaving LAPD Metropolitan Detention Center in Los Angeles following his arrest into accusations he contacted a minor with intent to commit sexual acts. (FOX 11)
If convicted, Hensel faces a possible maximum sentence of 18 months in state prison, the DA's Office said.
Hensel was the on-air former Chief Health, Medical and Science Editor/Correspondent for NBC4 Los Angeles, and is the Co-Executive Producer and Co-Director of the documentary film "Beyond The Opposite Sex," which focuses on transgender relationships, according to an online biography.
Anyone with information regarding this case is asked to call the Los Angeles Regional ICAC Task Force at 562-624-4027. Anyone wishing to remain anonymous may call L.A. Regional Crime Stoppers at 1-800-222-8477.
City News Service contributed to this report