LAFC player hosts fellow adoptive families to a movie sneak peak
LOS ANGELES - Dad Carlos Sandoval and wife got their children movie-ready with eye masks just like the Teenage Mutant Ninja Turtles characters. The newest film in the popular franchise, "Mutant Mayhem," opened in theaters Wednesday, but Wednesday's Child adoptive families got a sneak peek last week.
"Teenage Mutant Ninja Turtles: Mutant Mayhem" was previewed at the AMC Del Amo 18 movie theaters at Del Amo Fashion Center. It was a VIP invite for former foster youth like Sandoval. With him, his adoptive mother Fawnda Sandoval. She is also a social worker, and adopted him after he was on FOX 11's Wednesday's Child foster care adoption segment.
The day at the movies was hosted by a soccer champion, the LAFC's Ryan Hollingshead. He has four children, one adopted through children's services in Texas.
SUGGESTED: 'Good people left in the world': Strangers rally around 2 boys after no one showed to their birthday party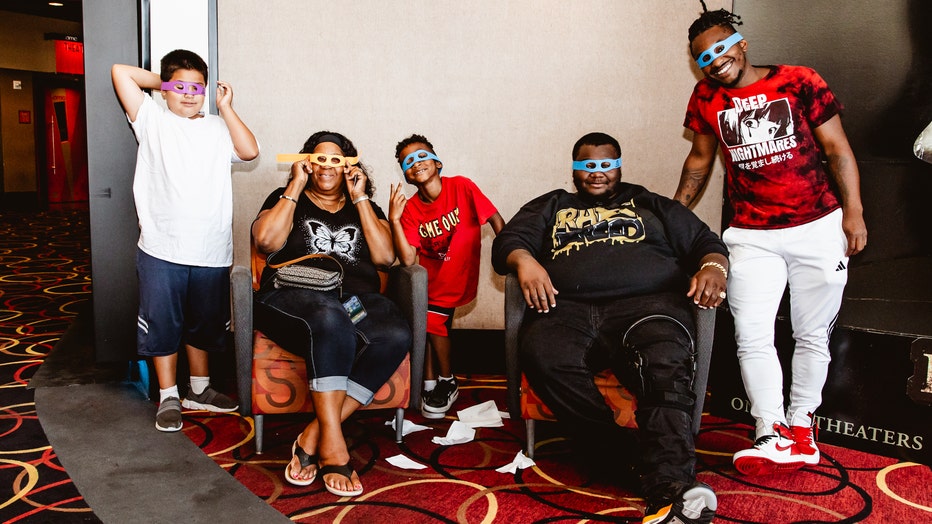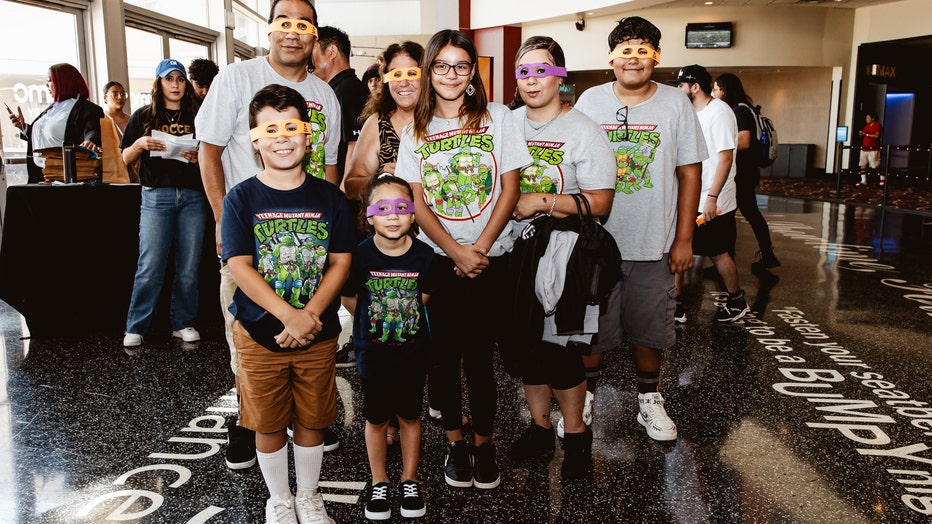 Among the other Wednesday's Child adoptive families, the Jordan family. Malik Jordan was in foster home when he appeared on Wednesday's Child. A former foster mom, Ida Jordan, saw him on TV and was surprised to learn his case was going to adoption. She adopted him and said, "we were joined back together through Wednesday's Child." Malik attended the movie with his adoptive mom, birth brother and foster brothers. He is also in touch with his birth mother and said she and Ida are "best friends."
For the first time since the children appeared on Wednesday's Child, we met the Blazer family and their four adopted children. Ryan and Louis Blazer and their children were all dressed in black and white plaid. One dad saying it was representative of their blended family with two dads.
Other former foster youth were also given the invitation to attend the preview. Of course, popcorn and a cold drink were a must.