LA won't be extending poll hours despite emergency motion filed by Bernie Sanders campaign
LOS ANGELES - An emergency motion filed by the Bernie Sanders campaign on Super Tuesday asking for a Los Angeles County judge to keep polling centers open for an additional two hours was denied, LA County Registrar Dean Logan told reporters.
Logan apologized to voters, adding that any voters who were in line prior to 8 p.m. would still be allowed to cast their votes.
"My commitment is we will serve you tonight and make sure you have the opportunity to cast your ballot and that ballot will be included in the final returns for this election," Logan said.
The complaint said that the motion was filed "to ensure that Los Angeles County voters can exercise their constitutional right to vote." It cited that this election is the first time the county has used its new voting system, referred to as "Voting Solutions for All People." Adding that "the new technology has resulted in problems because of check-in stations not working and machine failures, with insufficient or overwhelmed tech support and an inability to implement back-ups."
Click here for all California Super Tuesday election results
The motion came after countless residents complained of wait times of more than two hours, primarily in the Westwood, San Fernando Valley, Los Feliz and North Hollywood areas.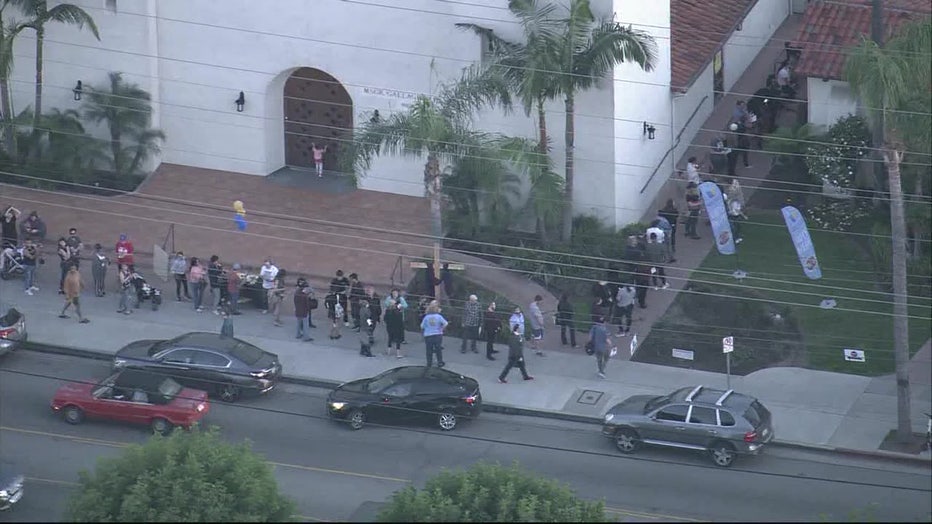 "If an emergency TRO (temporary restraining order) is not granted to keep the polls open for an additional two hours County voters' right to participate in our democracy will be immediately and irreparably harmed," the motion reads.
It noted that voters at St. Charles Borromeo Church reported wait times of four hours, wait times of over three hours at Sherman Oaks East Valley Adult Center's polling location and Cal State University North Ridge. 
In addition to long wait times, countless LA area residents reported numerous operational errors with the new electronic voting system.
Get breaking news alerts in the FOX 11 News app. Download for iOS or Android.
The motion listed several examples of operational errors, including check-in stations not working, voting machines down, paper shortages and even issues caused by faulty wifi.
"California state law says any voter who's in line by the time polls close has the opportunity to vote. And voting had been open continuously throughout today as well as the days prior," Logan said.
The complaint was filed prior to Sanders winning the Democratic presidental primary in California.