LA Swim Week returns to SoCal fashion scene
LOS ANGELES - New York is known for fashion week. Miami may take the title for Swim Week. Los Angeles, however, is making in-roads on the runway scene. This weekend, SoCal is hosting its own swim week fashion shows, courtesy Art Hearts Fashion.
Erik Rosete of Art Hearts has helped put LA's fashion week scene on the map with bi-annual show for spring and fall fashion weeks.
For the second year in a row, Art Hearts is hosting six days of fashion for LA Swim Week before heading to its shows in Miami.
One of the LA-based designers that has showed on the Art Hearts runway is Natalia Fedner, landing a cover this year for the Sports Illustrated swimsuit issue.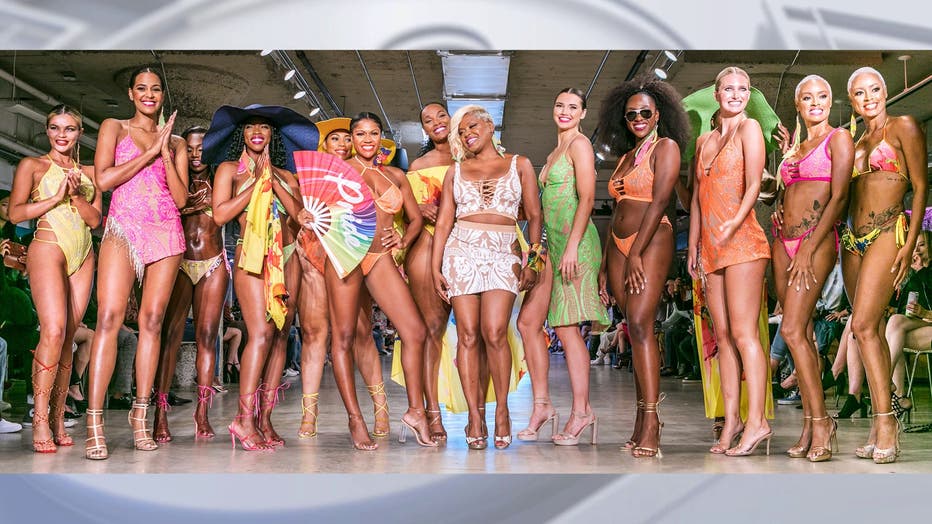 SUGGESTED: '90s hip-hop brand shows out at Fashion Week in LA
LA celebrity designer Michael Costello, known for his glamorous gowns, will present his new swimwear line for LA Swim Week.
Other names this or last year include Nike, Cross Colours, Shop My Club, Merlin Castell.
LA Swim Week starts Friday and is in collaboration with Fashion Tech Works and the New Mart building in downtown Los Angeles.
For more information, visit the Art Hearts Fashion website here.