'No one can rewind time': Daughters of La Puente woman killed by bus file wrongful death suit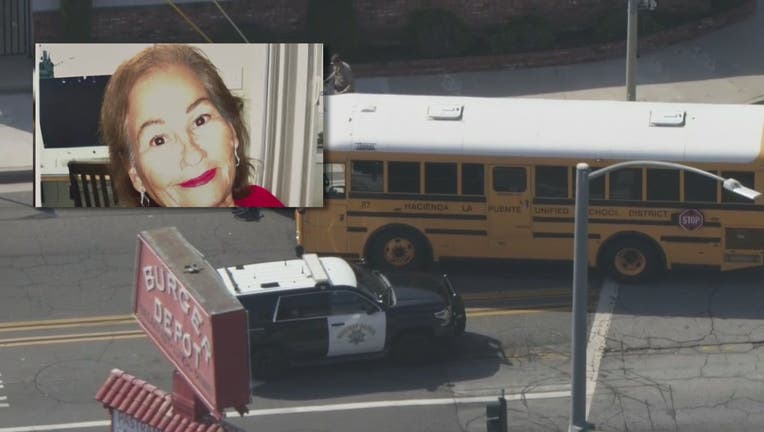 article
LOS ANGELES - The daughters of a La Puente woman who was fatally struck by a school bus last May filed a wrongful death lawsuit.
But for the Guerrero family, the lawsuit is not about the money.
"I wish I could turn back time," said Hazel Guerrero "We would pay just to have her back."
Blanca Arcelia Guerrero was killed while walking northbound on North Unruh Avenue, just south of Fairgrove Avenue, when the bus hit her on Monday, May 8. She was 76 years old.
RELATED: Elderly woman killed after being struck by school bus La Puente
The family's attorney said that "negligence" is the core of the lawsuit, and that while they are seeking an undisclosed amount of money, "justice" is their main agenda.
Guerrero's children remember the mother of six as a "loving, precious and strong woman. The family said Guerrero was in the crosswalk during a green light when she was hit. The impact was so great that she died instantly, according to initial reports. The family said their mother was "healthy" and in great shape prior to the crash. They described their days since her passing as a time of "suffering."
RELATED: Family asking for witnesses after 76-year-old mom of 6 hit, killed by school bus in La Puente
"No one can rewind time…No one can give us an extra second with our mom, no one can give her back to us…", said Yvonne Torres, another of Guerrero's daughters. "You want some sort of accountability or some sort of implementation of safer rules."