LA Pride leaders announce solidarity march for racial justice on June 14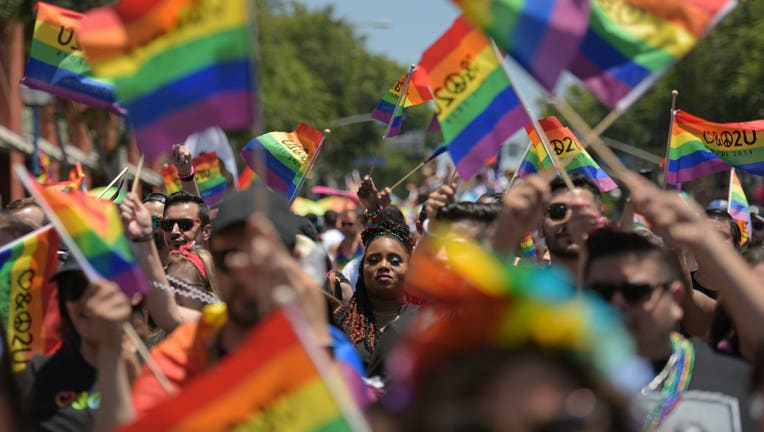 WEST HOLLYWOOD, Calif. - The organizers of Los Angeles' annual gay pride festival announced on Wednesday that they will hold a march in solidarity with recent demonstrations against racism on June 14.  
RELATED: Continuing coverage on the death of George Floyd
That date is when the 2020 LA Pride Parade was scheduled to be held before the entire weekend festival was canceled this year due to the coronavirus outbreak.  
RELATED: Stay up to date on all coronavirus-related information
"Fifty years ago Christopher Street West took to the streets of Hollywood Blvd in order to peacefully protest against police brutality and oppression," said Estevan Montemayor, president of the group's board of directors.
"It is our moral imperative to honor the legacy of Marsha P.Johnson and Sylvia Rivera, who bravely led the Stonewall uprising, by standing in solidarity with the black community against systemic racism and joining the fight for meaningful and long-lasting reform."  
Get breaking news alerts in the FOX 11 News app. Download for iOS or Android.
Officials said the board voted Monday "to peacefully assemble a protest in solidarity with the black community at Hollywood Blvd. and Highland Ave. in Los Angeles, near the site where the first-ever permitted Pride Parade took place."   
The march is scheduled to begin at 10 a.m. Protesters will march to West Hollywood and end at the intersection of San Vicente and Santa Monica boulevards.  
Participants are urged to wear face coverings at all times.