LA honors actor Danny Trejo for community work
LOS ANGELES - Danny Trejo Day, what took so long!?
It isn't every day that a gal gets to interview an icon! 
On Friday, January 31, 2020, this reporter got such an opportunity. The city of Los Angeles declared it Danny Trejo Day honoring the actor best known for the movie Machete but beloved for his come-from-behind life story and dedication to the community.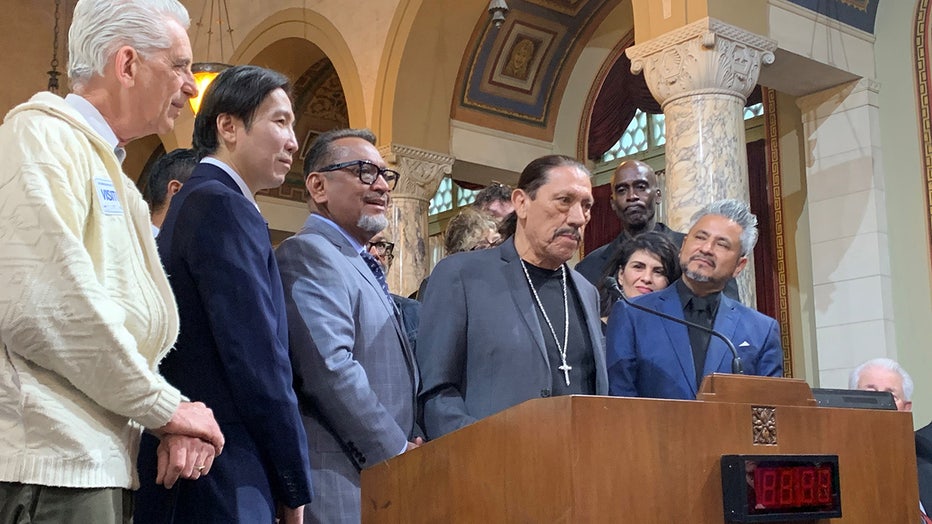 The long time drug counselor turned Hollywood actor was embraced for his work in the schools, with the homeless, and in the very jails where he was once incarcerated himself. 
The honor came just days before the Super Bowl. Trejo who was surrounded by his team. There was a city councilman with the proclamation, a member of Congress, his son, his Trejo's Tacos business partner, a fellow drug counselor who happened to be the wife of the filmmaker who gave Trejo his first film part as an extra.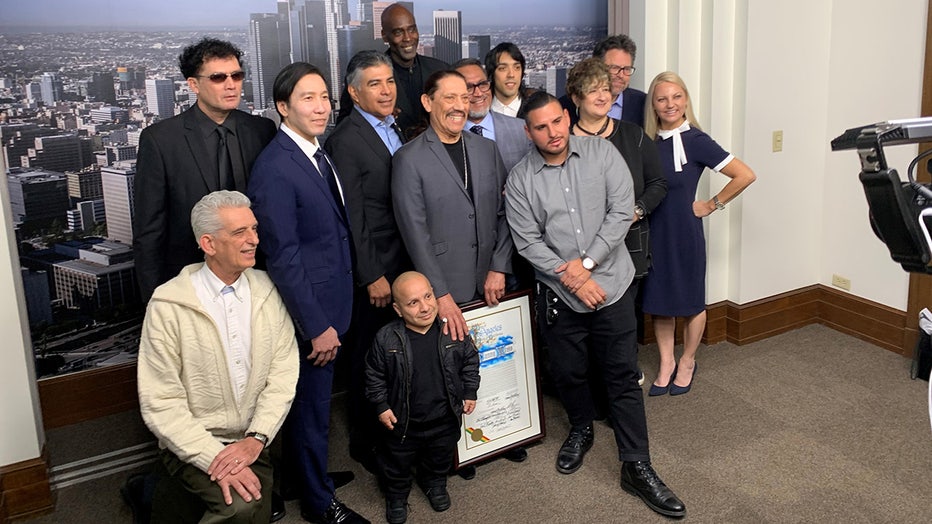 As a young man, Trejo thought he would die in prison and if spared promised God he would live a life of service. It started with sobriety 51 years ago. 
Trejo is now Pacoima proud. The hometown boy last year also helped rescue a child with special needs from a car crash near his hometown. That event helped seal the deal on the city declaring it Danny Trejo Day.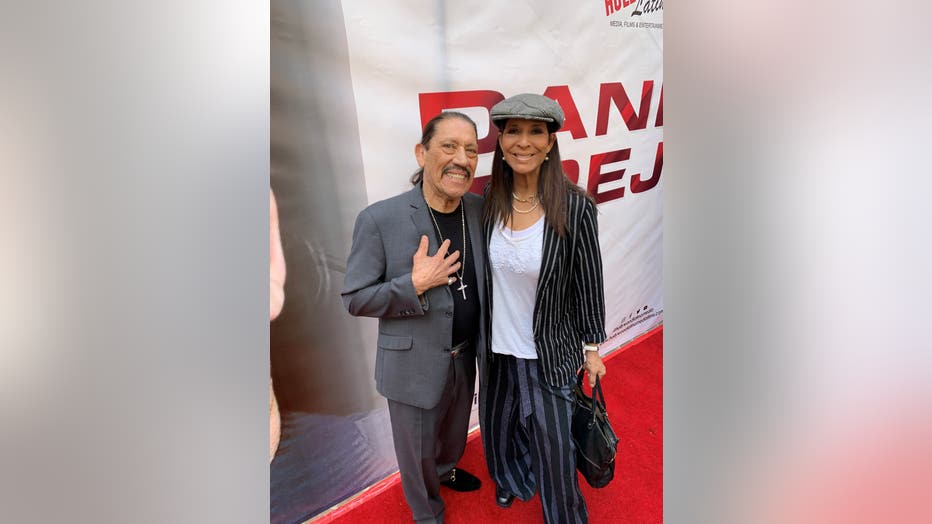 Actor Danny Trejo with FOX 11 News Anchor Christine Devine.
So where does a man so highly honored hang such a proclamation? And while he may be 75 years old, his son assures us there is still much work to be done and Trejo a full agenda of humanitarian issues to tackle in this next episode of his life script.