Child attacked by mountain lion at LA County park
LOS ANGELES COUNTY, Calif. - Pico Canyon Park in the unincorporated Stevenson Ranch area near Santa Clarita was closed Tuesday after a 7-year-old was attacked by an aggressive mountain lion in the park.
The attack occurred Monday and left the child with non-life threatening injuries, according to the Los Angeles County Department of Parks and Recreation. The boy was bitten from behind while walking in the park with his father. He is expected to make a full recovery. 
The boy's bite wounds were swabbed for DNA to see if they could match it to with a known wildcat in the area and authorities have also placed a food trap in the area to lure the mountain lion out from hiding. 
Wildlife officials said if they do track down the mountain lion and connect it to the boy's injuries, it will likely be euthanized. 
The park will be closed until further notice, according to the Department of Parks and Recreation.
Officials have provided the following tips if you encounter a mountain lion: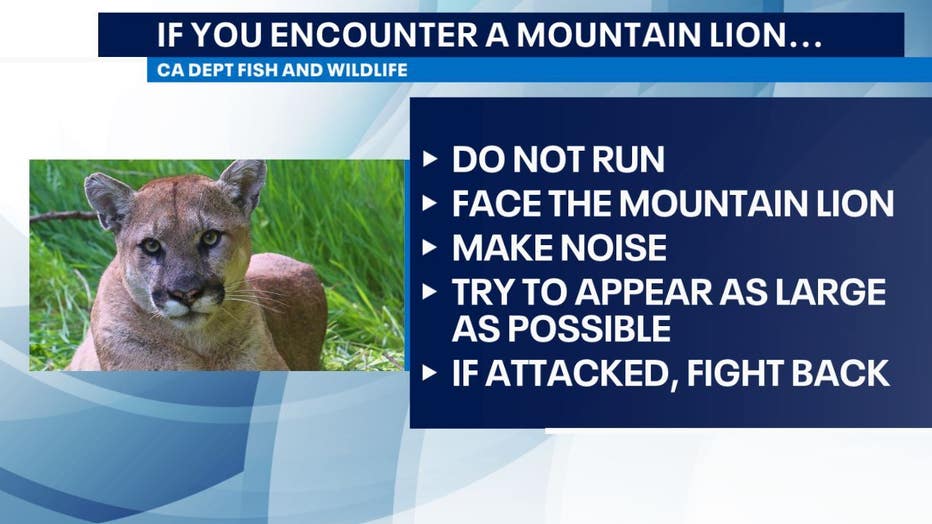 Do not run 
Face the mountain lion 
Make noise 
Try to appear as large as possible
If attacked, fight back
Officials note these types of attacks are extremely rare. There have been about 20 reported attacks by mountain lions in the past century since wildlife officials have been tracking mountain lion activity.