LA City launches 'Angelino Campaign' to support families in need during COVID-19 crisis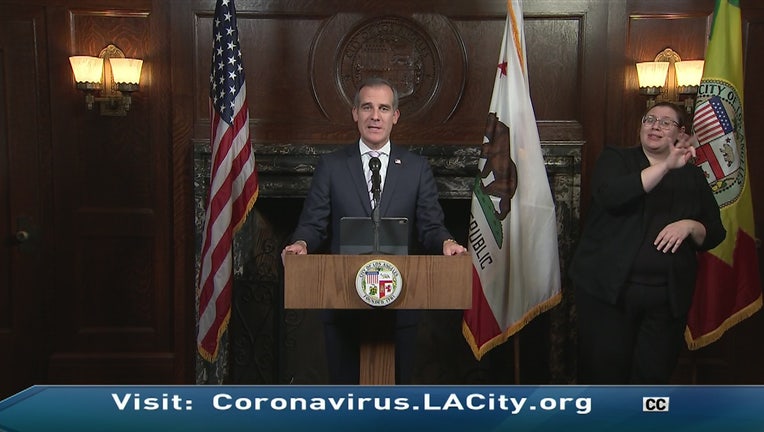 article
LOS ANGELES - The Mayor's Fund for Los Angeles launched the "Angelino Campaign" on Monday to raise $10 million to help out those L.A. families in most need of income during the coronavirus crisis.
Families will be able to apply for assistance as early as next week. Officials say no-fee debit cards enabled by Mastercard's City Possible network will be distributed at designated community centers across Los Angeles.
Up to 20,000 Angelinos are eligible to benefit from this assistance, which was seeded with a major contribution from Native Angelino and NBA superstar Russell Westbrook.
"It is essential that we keep as many families out of crisis as possible during this time. Neighbors helping neighbors can make a huge difference. That's what the 'Angeleno Campaign' is all about," said Mayor Eric Garcetti.

The breadwinners of many low-income Los Angeles families are immigrants or independent contractors such as housekeepers, childcare workers, barbers/salon workers who are not eligible for many forms of financial assistance, Mayor Garcetti added.

To donate, text LALOVE to 21000 or visit mayorsfundla.org/Angeleno.
The Mayor's Fund for Los Angeles is also tapping major businesses, philanthropy and civic leaders to raise money for a flexible fund that will have the ability to surge resources where they are needed most such as getting critical healthcare equipment, and services for emergency shelters, hygiene stations, and other solutions to meet the needs of the city's homeless population.
For more information about the City of Los Angeles' response to the pandemic, visit https://corona-virus.la.