La Brea Bakery announces closures at LA, Downtown Disney locations
LOS ANGELES - La Brea Bakery is saying goodbye.
On Monday, the company announced on Instagram that it is closing its two locations in Downtown Disney in Anaheim as well as its staple location on La Brea Avenue in Los Angeles' Hancock Park neighborhood.
The announcement was rather abrupt and was effective immediately.
The Orange County Register reported the closure of its Downtown Disney location was part of Disney's plans to renovate its shopping district.
"Our Downtown Disney location was one of the founding restaurants and has been open from the start. The Cafés have brought so much joy and such a powerful sense of community to us and our neighbor," the company said on social media.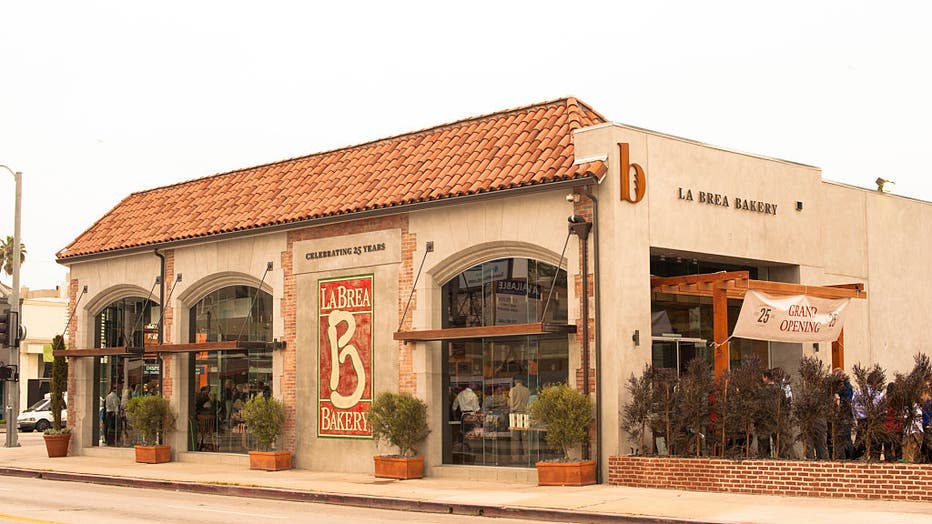 La Brea Bakery. (Photo by Markus Cuff/Corbis via Getty Images) (Getty Images)
La Brea Bakery was part of Downtown Disney for 20 years, while its flagship Los Angeles location was open for 34 years.
Those who crave the bakery's delicious pastries won't be left hanging.
The company will remain headquartered in Los Angeles, with bakeries in California and New Jersey to continue making its signature artisan breads for purchase at grocery stores nationwide.
The company added, "As we hand in our keys, we are filled with gratitude. We are so thankful for our Café employees, and for our customers that have frequented the La Brea Bakery Cafés in Los Angeles and Downtown Disney over the years. These communities are part of our history, and we will forever appreciate your support of La Brea Bakery."