L.A. to pay $5.75 million to family of man who died after being tased by police
LOS ANGELES - The Los Angeles City Council unanimously approved a $5.75 million settlement with the parents of a Marine veteran who died after a police officer stunned him multiple times with a Taser in 2014.
Michael Frederick Mears, 39, went into cardiac arrest about an hour after he was detained Dec. 24, 2014. He died two days later.
The coroner's office determined Mears died from ventricular dysrhythmia because of an enlarged heart, noting that cocaine intoxication and police restraint by a Taser were contributing factors. His death was ruled a homicide.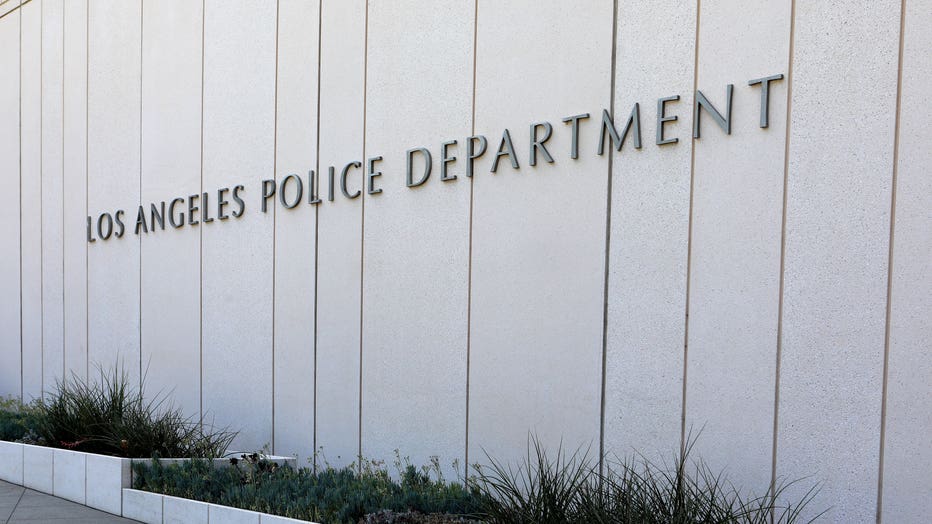 LOS ANGELES - SEPTEMBER 10: Los Angeles Police Department Headquarters in Los Angeles, California on September 10, 2017. (Photo By Raymond Boyd/Getty Images)
According to The Los Angeles Times, Mears' roommate called paramedics on Christmas Eve 2014 and reported that the military veteran was having a "paranoid episode'' and complaining that someone was coming to get him.
An LAPD sergeant and five officers responded to Mears' South Los Angeles apartment and tried to physically restrain him before using pepper spray and batons. During the confrontation, one of the officers, Jonathan Gan, discharged a Taser, striking Mears six times over the course of three minutes, according to court documents cited by The Times.
An attorney for the Mears family say Gan deployed the Taser for at least 32 seconds, which is more than twice the 15-second maximum
recommended by the Police Executive Research Forum, which advises police departments across the country on policy. Gan said he did not recall discharging the Taser for that long, according to The Times.
In 2017, a federal jury found that officers had used excessive and unreasonable force. The panel awarded the family $5.5 million.
Attorneys for the city declined to comment on the settlement Wednesday, the Times reported.