KTTV 70: Joseph Lleto's death by a white supremacist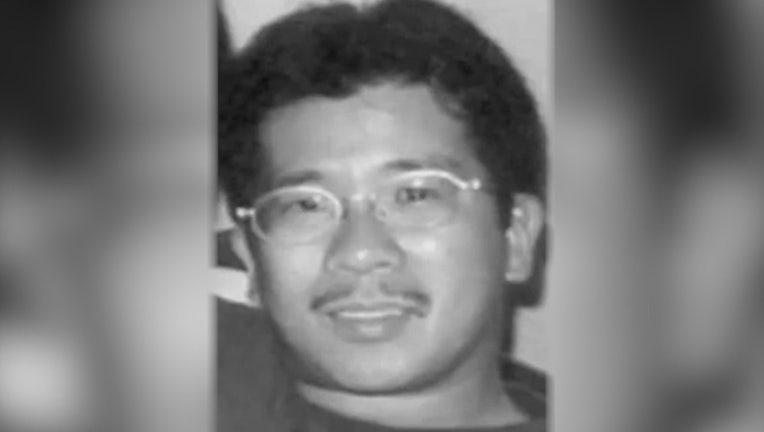 article
LOS ANGELES - Tuesday, August 10, 1999, before it seemed like there was an active shooter scare every other week a white supremacist opened fire on the North Valley Jewish Community center in Granada Hills.  
KTTV had non-stop coverage and captured that moment when little children were lead hand in hand out off the property to safety, while heavily armed police went in looking for the man who shot 70 rounds from the lobby of the center.  
The images were shocking, it was hard to look away from the TV news coverage. That man got away but not without leaving three children, a teen counselor and an adult hit by gunfire.   
Among those following the news, was Ismael Lleto.  He was making deliveries as a UPS driver.  "Every house I went to was tuned into the news," Lleto told me.  
During the news coverage, reports of another shooting, not far from the center.  At that time, it was unclear if that shooting was related to the man with the assault rifle.  "... and then, they said, also a postal worker was gunned down.  I thought, a guy just doing his job, basically doing what I do."  
Lleto didn't know that postal worker was his brother Joseph, then just 39-years-old.  He was supposed to be off that day, but agreed to fill in for another mail carrier.  
The white supremacist had managed to escape the police dragnet. He'd stolen a women's car, then drove to Chatsworth. That's where he spotted Joseph, on his mail route. He asked Joseph to mail a letter and then he took out his Glock and opened fire.
"Shot nine times," Ismael told me with tears in his eyes, "Two in the front, seven in his back, one to the back of his head."   
The Lleto family was reeling with word of Joseph's death.  The events at the Jewish Community Center receded to the background, until the next day. Buford Furrow turned himself into to the FBI in Las Vegas and confessed. He was the one who killed Joseph. 
The news coverage showed Buford escorted to jail.  He wore handcuffs and a smile.  That smile angered the Lleto family, in mourning, and in shock, their loved one was a target of his hate. 
They were also shocked that Joseph seemed to be forgotten in the coverage of Furrow's arrest. "In some instances, there was no mention of Joseph Lleto at all," said Steward Kwoh of the group, Asian Americans Advancing Justice.  "We wanted to get the media straight.  The family was very empathetic to the Jewish families, but Joseph was the person killed."   
Stewart's group and the Lleto family teamed up to set the record straight.  They moved past their sorrow to stand up, speak up and point out, Joseph was a victims of hate; just like those Jewish children.   "I thought it was an insult to our family, to our culture and Asian Americans," 
Ismail said, "The main reason he was killed was because he thought Joseph was Latino and the media described him just as a postal worker."  Kwoh added, "I think the family has done a great job speaking out, not just about Asian hate crimes, but those against LGBTQ, against Arabs, Jews, Blacks and Latinos."   
Over the course of the last 20 years, the Lletos  would march in gun violence protests, attend commemoration events, even testify for stronger gun laws.  
Ismael's wife Deena showed me a room with momentos from their activism, a large painting of Joseph, photos of her and Ismael with President Clinton, with then First Lady Clinton, with Jesse Jackson. 
But their activism also made them targets for the hate they rallied  against. "We got voicemails, death threats. We also got a letter sent to our house.  Eventually, we had to move out of our home at the advice of the FBI." 
The FBI determined that white supremacist groups were behind the threats.  
Furrow stole the life a good, hard working family man. He held two jobs. He was a chess master and he was devoted to his mom.  Lilian still talks to Joseph at his gravesite.  "When my husband died, that year 1999, May 1999. Well, I have Jojo.  He doesn't have a girlfriend, he'll be with me forever," Lilian told me with a quavering voice.
Two decades may seem like enough time for the pain to fade, but every time there's news of an active shooter prompted by his hate, the Iletos go right back to August 10, 1999.  "El Paso, Texas. 
We know exactly what those families are going through, exactly what they're going through. The elected officials say, our thoughts and prayers are with you.  We're tired of thoughts and prayers.  Do something to make our lives better!"   
The death of Joseph Lleto, another story from our KTTV archives.