Kaiser medical school in SoCal to offer free tuition to first five classes of students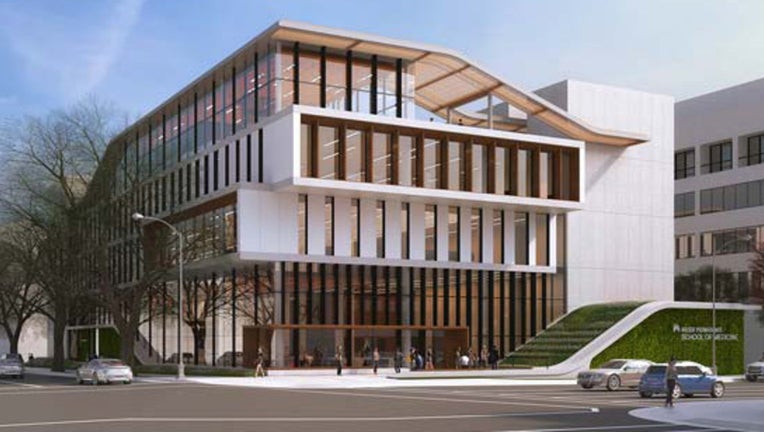 article
PASADENA, Calif. (FOX 11) - Tuition will be waived for the first five classes of students at the new Kaiser Permanente School of Medicine in Southern California.
Kaiser Permanente announced Tuesday that the school being built in Pasadena has received preliminary accreditation and it will begin accepting applications in June for the first class in summer 2020.
Students in the school's first five classes will have tuition waived for the full four years.
Pasadena was announced as the site for the school in 2016, located at 98 South Los Robles Avenue. The company released a video showing a 3D fly-through rendering of the building.
"We've had the opportunity to build a medical school from the ground up and have drawn from evidence-based educational approaches to develop a state-of-the-art school on the forefront of medical education, committed to preparing students to provide outstanding patient care in our nation's complex and evolving health care system," said Mark A. Schuster, MD, PhD, founding dean and CEO of the school.
Clinical education will primarily take place in the greater Los Angeles area in Kaiser Permanente hospitals and clinics and in partnered community health centers.
The Associated Press contributed to this report.