Jamie Foxx spotted for the first time publicly since health emergency, pumping fist in air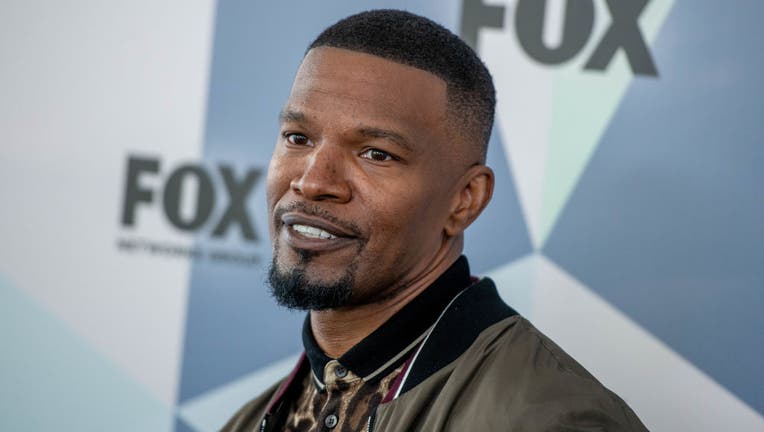 article
A jovial Jamie Foxx was spotted publicly for the first time since suffering a "medical complication" in April, acknowledging fans and pumping his fist in the air as he sat on the bow of a large boat in Chicago.
In a video shared by TMZ, Foxx is seen cruising along the Chicago River on Sunday, accompanied by a fleet of people.
Wearing a collared shirt and dark shades, Foxx gave fans the peace sign before waving.
Representatives for Foxx did not immediately return Fox News Digital's request for comment, although the star tweeted about his outing.
"Boat life," he tweeted with a fox emoji. Foxx also noted he's "celebrating summer" with his alcohol brand Brown Sugar Bourbon, ending his tweet with "Stay blessed."
Last month, a representative for Foxx did publicly admonish a report that Foxx's "medical complication" was due to a COVID vaccine booster. 
His rep told NBC News that the report was "completely inaccurate."
Foxx and his inner circle have remained relatively tight-lipped on the actor's condition since an initial announcement came from his daughter, Corrine, in April.
"Luckily, due to quick action and great care, he is already on his way to recovery," Foxx's daughter wrote, in a since deleted Instagram post.
Corrine updated fans again on May 12 - slamming rumors swirling about her father.
"Update from the family: Sad to see how the media runs wild. My Dad has been out of the hospital for weeks, recuperating," Corinne wrote via her Instagram story, addressing a report that said her family was preparing for "the worst."
JAMIE FOXX HEALTH UPDATE PROVIDED BY KEVIN HART: 'THERE IS A LOT OF PROGRESSION'
His family was also photographed visiting a rehabilitation center in Chicago, where it is rumored Foxx is rehabilitating. 
In May, Foxx broke his silence, sharing to Instagram a brief statement. "Appreciate all the love!!! Feeling blessed," he wrote with several emojis.
While breaking his silence, Foxx also addressed that Nick Cannon would be taking over his hosting duties for his hit Fox program "Beat Shazam" which he shoots with Corinne.
Both Cannon and Kelly Osbourne will guest host the sixth season.
"Jamie is doing great," a source close to Foxx told People Magazine. "He is just taking it easy. He's not really having any visitors or anything like that yet but he's doing really really well."