James Cameron says Titanic sub search was a 'nightmarish charade'
"Titanic" director James Cameron says the search operation for a deep-sea tourist sub turned into a "nightmarish charade" that prolonged the agony of the families of the passengers.
Cameron told the BBC in an interview broadcast on Friday that he "felt in my bones" that the Titan submersible had been lost soon after he heard it had lost contact with the surface during its descent to the wreckage of the ocean liner at the bottom of the Atlantic Ocean.
READ MORE: With fate of Titanic-bound submersible clear, focus turns to cause of fatal implosion
He said focus in the media over the next few days about the submersible having 96 hours of oxygen supply — and that banging noises had been heard — were a "prolonged and nightmarish charade."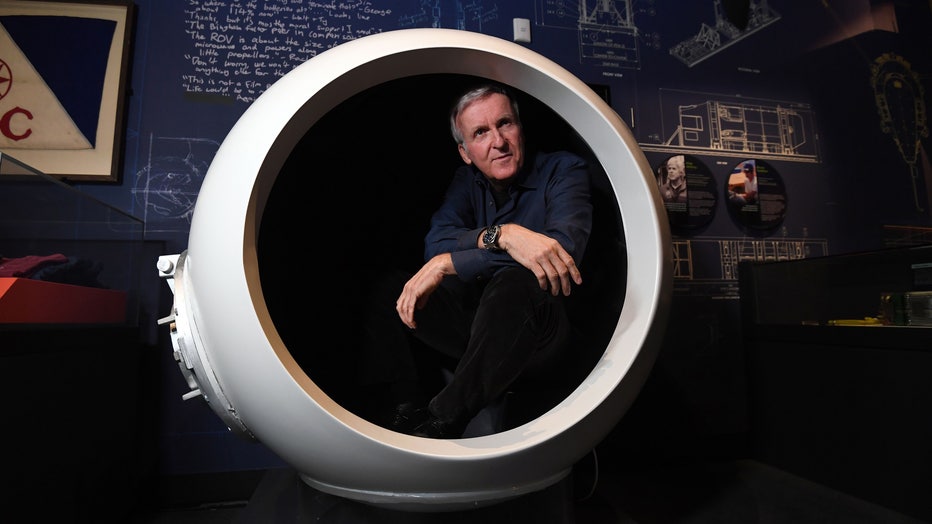 Deep-sea explorer and Academy Award-winning filmmaker James Cameron sits in a scale model of the Deepsea Challengers pilot chamber at an exhibition about his history-making deep-sea expeditions in Sydney on May 28, 2018. (Photo credit should read SAE
"That was just a cruel, slow turn of the screw for four days as far as I'm concerned," he said. "Because I knew the truth on Monday morning."
The Titan launched at 6 a.m. on Sunday, and was reported overdue that afternoon about 435 miles (700 kilometers) south of St. John's, Newfoundland. On Thursday, U.S. Coast Guards said debris had been found on the ocean bed. Authorities said all five people aboard the submersible died when the vessel imploded.
READ MORE: Titanic shipwreck: A look at notable people, companies who have made the expedition
Cameron, who has made more than 30 dives to the wreckage of the Titanic, said he knew an "extreme catastrophic event" had happened as soon as he heard the submersible had lost navigation and communications during its descent.
"For the sub's electronics to fail and its communication system to fail, and its tracking transponder to fail simultaneously — sub's gone," he told the British broadcaster.
"For me, there was no doubt. I knew that sub was sitting exactly underneath its last known depth and position, and that's exactly where they found it. There was no search. When they finally got an ROV down there that could make the depth, they found it within hours. Probably within minutes."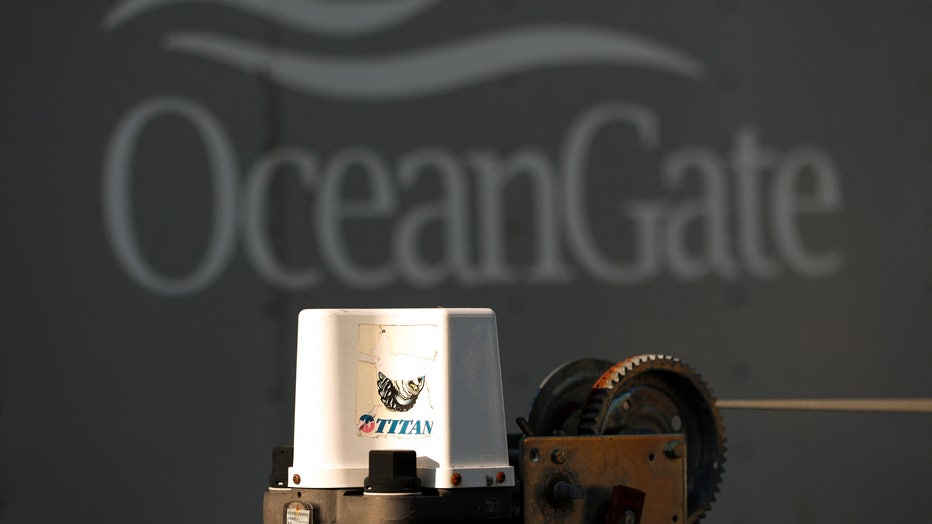 A decal on a piece of equipment which reads "Titan" is pictured near a trailer with the OceanGate logo at OceanGate Expedition's headqurters in the Port of Everett Boat Yard in Everett, Washington, on June 22, 2023. (Photo by JASON REDMOND/AFP via Ge
The filmmaker has been an oceanography enthusiast since childhood and has made dozens of deep-sea dives, including one to the deepest point on Earth -- the bottom of the Mariana Trench in the Pacific Ocean.
Cameron said that "one of the saddest aspects of this is how preventable it really was."
"We now have another wreck that is based on, unfortunately, the same principles of not heeding warnings," he said.
RELATED: Wife of sub pilot descended from 2 famous Titanic victims, report says
Deep-sea explorers have voiced concerns about OceanGate Expeditions' Titan submersible, saying it was too experimental to carry passengers.
OceanGate co-founder Guillermo Söhnlein told Times Radio that chief executive Stockton Rush, who was one of those onboard the Titan, was "extremely committed to safety."
"He was also extremely diligent about managing risks, and was very keenly aware of the dangers of operating in a deep ocean environment," said Söhnlein , who no longer works for OceanGate.