Suspect arrested in fatal shooting of Jacqueline Avant inside Beverly Hills estate
BEVERLY HILLS, Calif. - Officials announced Thursday an arrest was made in the fatal shooting of Jacqueline Avant, wife of legendary music executive Clarence Avant, inside their Beverly Hills estate. 
Investigators identified 29-year-old Aariel Maynor as the suspect, adding that he acted alone.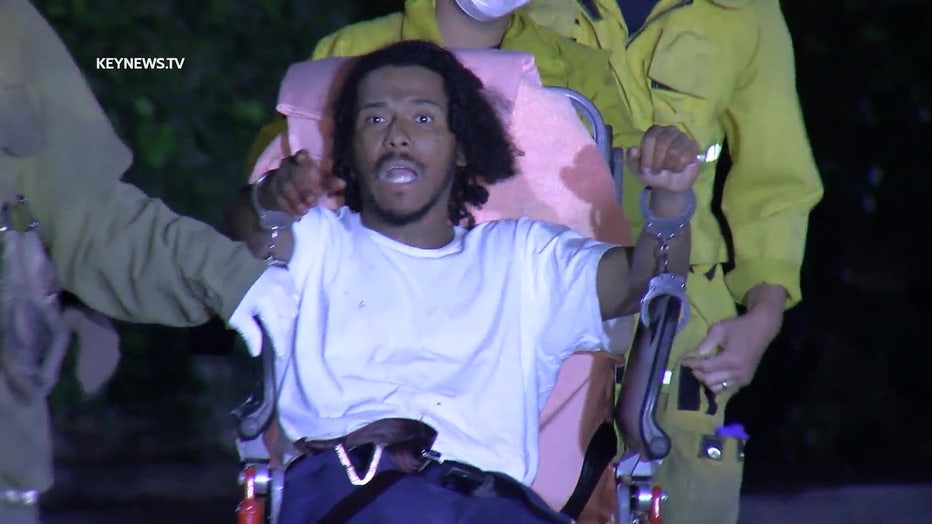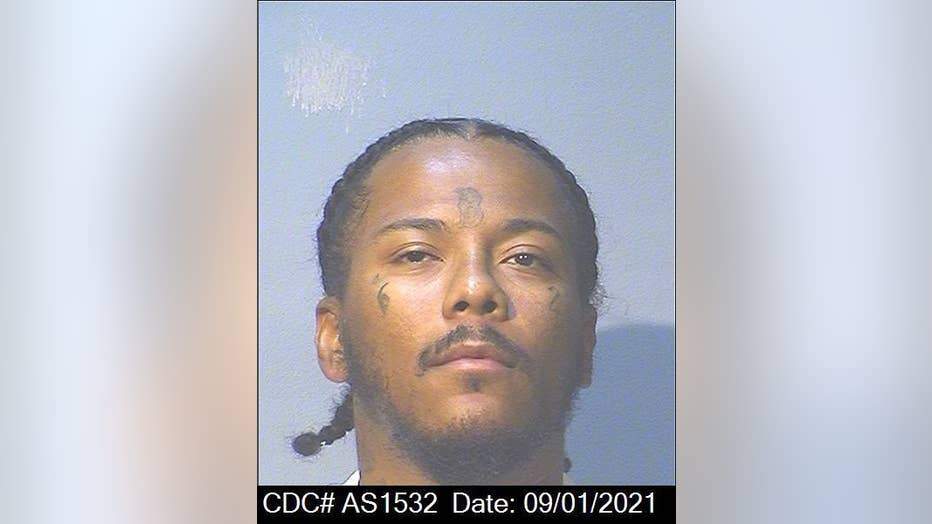 "This is one of the most protected and patrolled cities in the world. Crime will not be tolerated here," Beverly Hills Police Chief Stainbrook said. 
Police said there are no further threats to public safety in the Beverly Hills area. 
Get your top stories delivered daily! Sign up for FOX 11's Fast 5 newsletter. And, get breaking news alerts in the FOX 11 News app. Download for iOS or Android.
Mrs. Avant was a philanthropist and was loved by all who knew her.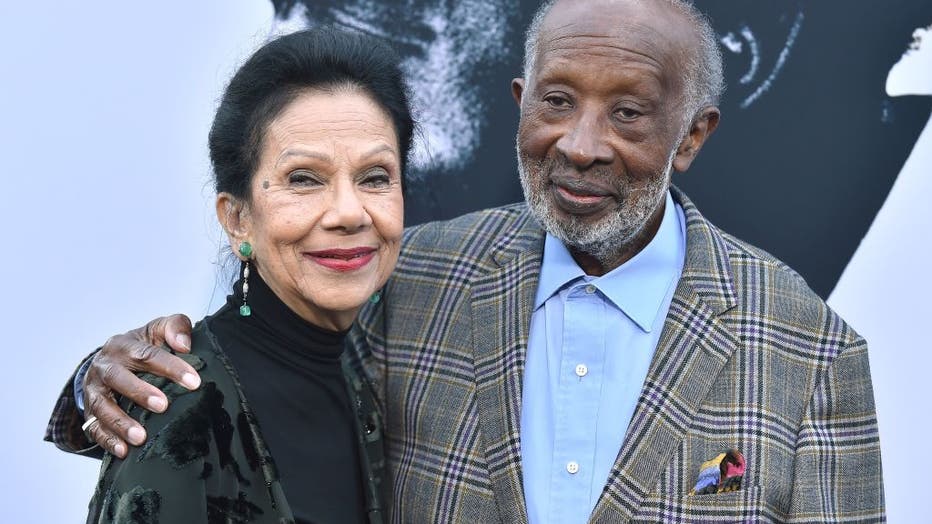 Music executive Clarence Avant and his wife Jacqueline Avant attend Netflix's "The Black Godfather" premiere at Paramount Studios Theatre on June 3, 2019 in Los Angeles. (Photo by LISA O'CONNOR / AFP) (Photo credit should read LISA O'CONNOR/AFP via G
Former President Bill Clinton, iconic music producer Quincy Jones, actress Viola Davis, and Los Angeles Lakers legend Magic Johnson were just some of the people who expressed their condolences on social media. 
Entertainment mogul Tyler Perry tweeted that "every available resource" would be used to capture her killer.
Hours before police announced a suspect was arrested, community leaders called on the Los Angeles County Board of Supervisors and the City of Beverly Hills to offer a reward in the investigation.  
Details emerge on the arrest of Aariel Maynor
Beverly Hills PD Chief Mark Steinbrook said multiple surveillance videos and city cameras captured Maynor traveling eastbound from Beverly Hills after the shooting of Mrs. Avant. 
Around 3:30 a.m. Wednesday, Los Angeles Police Department officers assigned to the Hollywood Division were notified of a shooting in the 6000 block of Graciosa Drive, located northeast of the intersection of Franklin Avenue and Beachwood Drive.
Chief Steinbrook said LAPD officers discovered Maynor in the backyard of a home with a gunshot wound to the foot. Officials said he accidentally shot himself when firing a weapon during a burglary.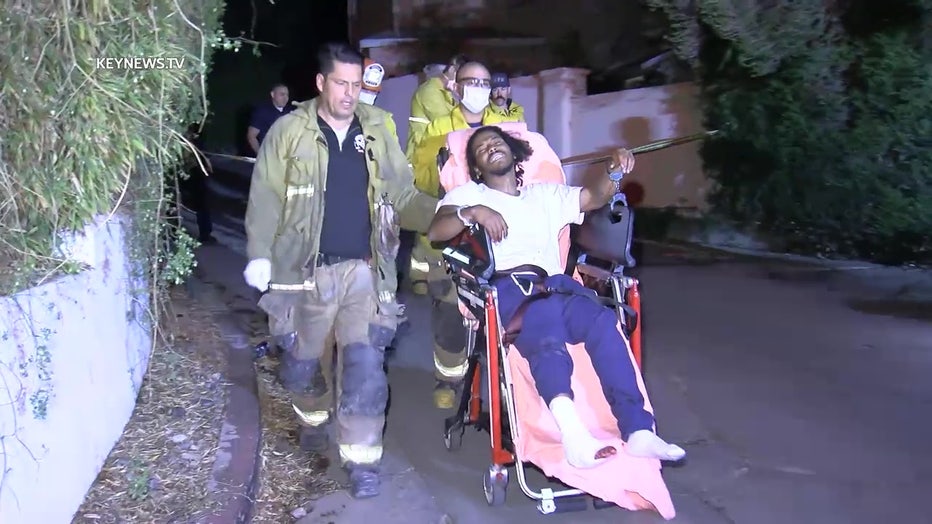 He was detained at the scene and was taken to a local hospital where he remains in police custody. Once he is medically cleared, he will be taken to jail, officials said. 
Investigators say they collected evidence connecting Maynor to the crimes at both scenes. 
Maynor has an extensive criminal record and was on parol, Chief Stainbrook said. However, he declined to provide further details into Maynor's criminal background.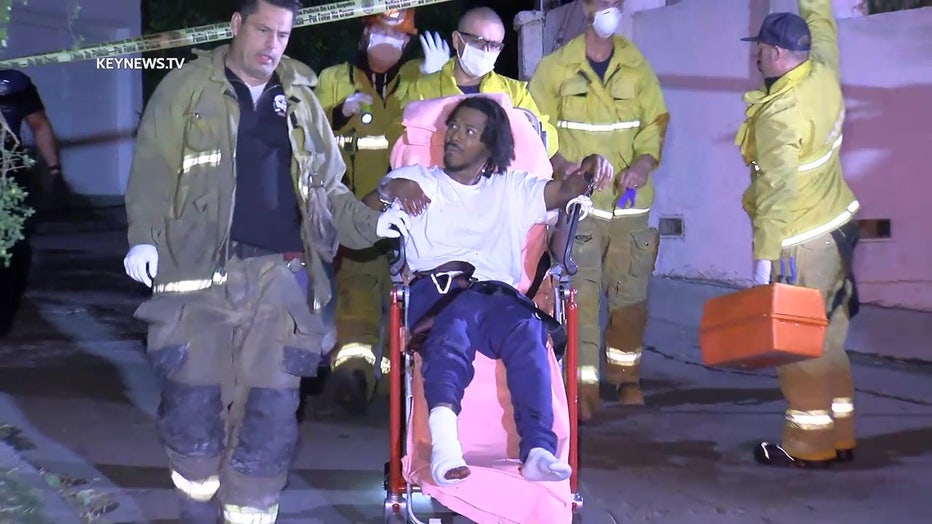 However, state authorities revealed Maynor has a lengthy criminal past. 
According to the California Department of Corrections and Rehabilitation, Maynor was sentenced to five years in prison for second-degree robbery in November 2013. He received a one-year sentence for grand theft and was released to parole supervision in Los Angeles in March 2018. He absconded on July 30, 2018, and was back on parole supervision by Aug. 2018.
In November 2018, Maynor was sentenced to serve four years for second-degree robbery with enhancements for a prior felony conviction. He was released on parole supervision on Sept. 1, 2021.
Tragedy strikes in Beverly Hills
Police were notified of a break-in in the affluent Trousdale Estates neighborhood around 2:30 a.m. Wednesday. When officers arrived at the estate, located in the 1100 block of Maytor Place, they discovered Mrs. Avant suffering from at least one gunshot wound. She was transported to a local hospital where she died from her injuries.
RELATED: 
The beloved community member, 81, was married to Clarence Avant, known as "The Godfather of Black Music." The 90-year-old legendary music executive was recently inducted into the Rock and Rock Hall of Fame in October.
The pair had been married for more than five decades.
Police Chief Mark Stainbrook said the motive for the killing remains unknown.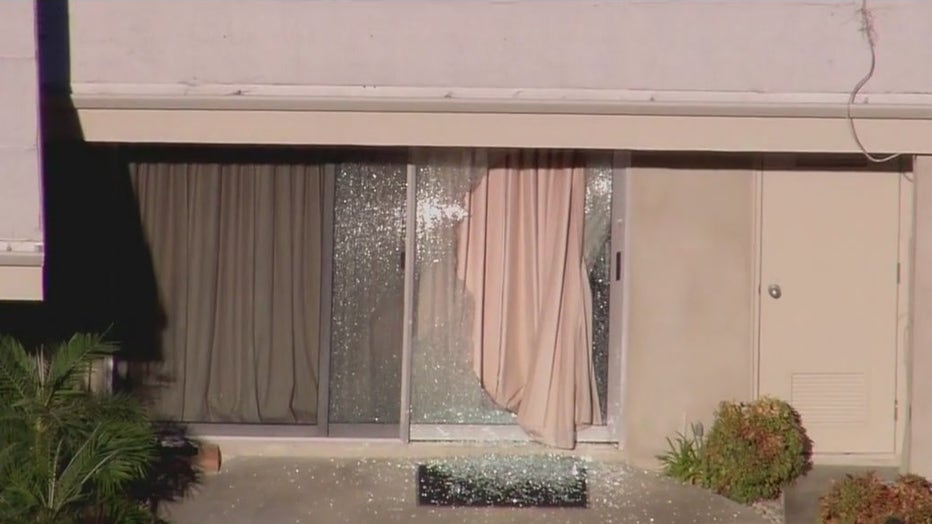 Authorities said there was a security guard at the Avant residence during the time of the shooting. However, it is not believed he was armed. 
The investigation is ongoing.
FOX 11's Mary Stringini and Joe Calabrese contributed to this report.
Tune in to FOX 11 Los Angeles for the latest Southern California news.