Jack in the Box unveils Snoop Dogg inspired meal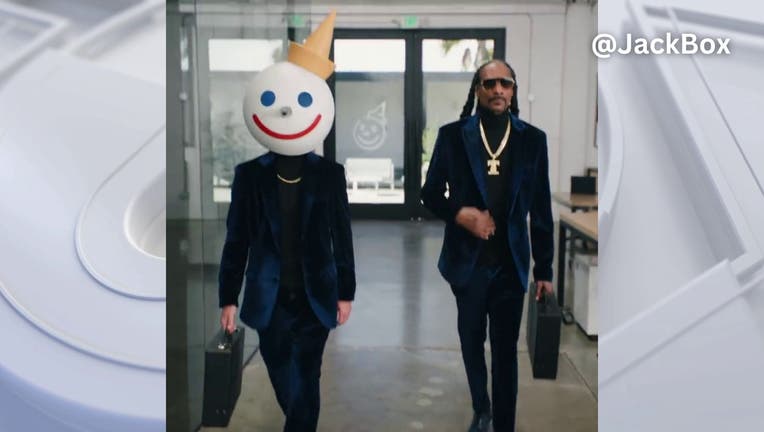 article
Jack in the Box and Snoop Dogg are teaming up for a new "Munchie" meal.
According to a foodie influence page, Snackolator, the Snoop Dogg-themed meal includes a "sauced and loaded" sandwich, a crunchy taco, curly fries, a brownie, medium drink, and a "Purple Haze" air freshener."
The San Diego-based fast food giant plans to sell the Snoop Dogg-inspired munchies deal at some point in June.
Jack in the Box confirmed the collaboration project with the Long Beach native on the fast-food franchise's social media page Tuesday.