Incandescent light bulb ban goes into effect this month: Here's what you need to know
TAMPA, Fla. - A nationwide ban on incandescent light bulbs goes into effect on Aug. 1, 2023, which means if they're made or sold by a retailer, that business could be fined up to $542 per bulb.
The Department of Energy gave retailers a heads-up about the ban back in January.
"People need to go to LED. I mean, they're forcing you to do it, which fine, it's going to be an initial outlay, but it will pay you back," said Craig Chalmers, a salesman at Complete Lighting on Cypress Avenue.
READ: Tampa auto repair shops see increase in flat tires
He said customers have been getting as many incandescent bulbs as they can before the ban.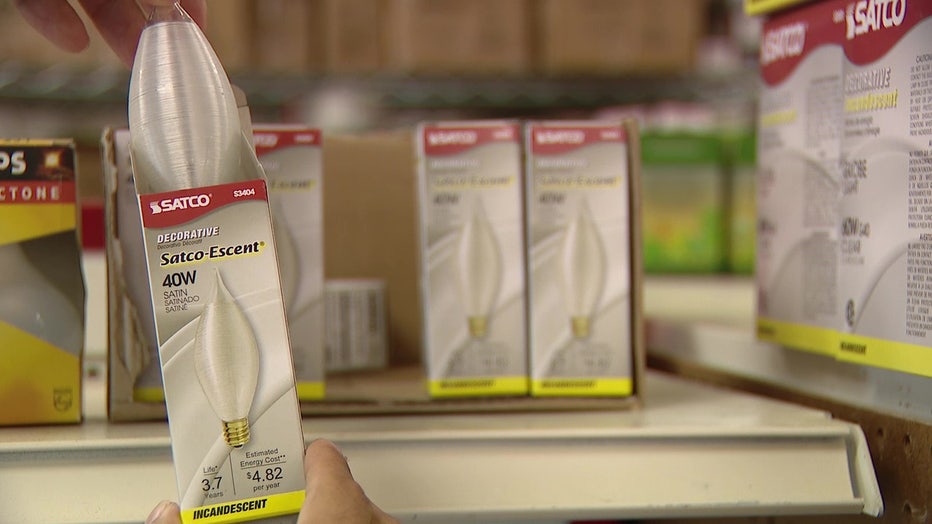 Incandescent light bulbs can no longer be made or sold nationwide.
"It's going to create more room on my shelves by getting rid of incandescence," Chalmers said.
If your home or business has them right now, that's fine, but you'll have to make the switch to LED's when those bulbs go out.
Critics have said the ban is government overreach. While Chalmers agreed, he said there are big benefits to the bulb ban.
"I fought it in the beginning, and I was like, against the government. I was like, how can you dictate what we do? But no, in the end, I looked at it and said, hey, this is a good thing," explained Chalmers.
READ: Federal Reserve raises key interest rate for 11th time by a quarter-point in effort to slow inflation
The federal government said this ban will help Americans save money and will help the environment.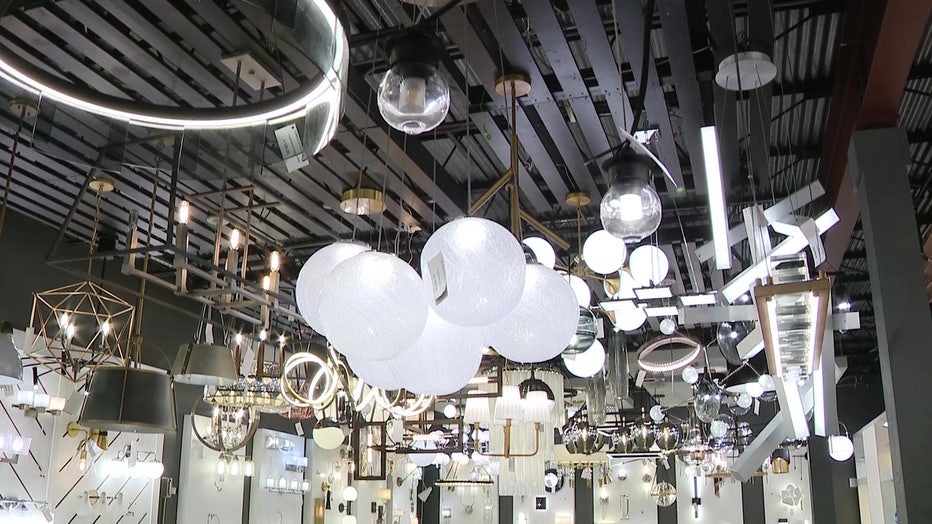 The government wants the nation to use LED lights instead of incandescent bulbs.
LED's use 75% less energy and last 25 times longer than incandescent bulbs.
"It'll be a big savings to everybody in the end, you just gotta make that step and you got to change," said Chalmers.
Americans could save up to $100 per year on their electric bills by making the switch to LED's.
Chalmers said this change could have a big impact on places like restaurants, theaters, and churches because many use incandescent lights.  They'll have to change their lighting systems when those bulbs go out, which could cost the businesses a lot of money.