'I am truly ashamed': Former Seahawk Chad Wheeler makes statement after arrest for brutal attack on girlfriend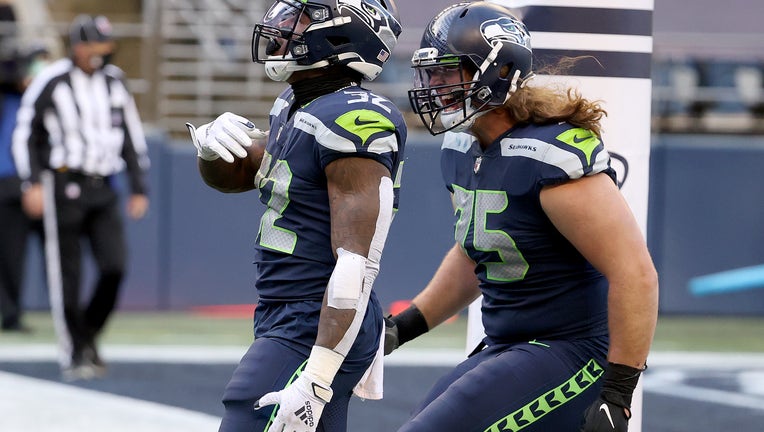 article
SEATTLE - A day after news spread that Seahawks offensive lineman Chad Wheeler was arrested for a brutal attack on his girlfriend, the Seahawks confirmed that Wheeler is no longer on the roster. 
King County Prosecutors on Jan. 27 charged Wheeler with first-degree domestic violence assault, domestic violence unlawful imprisonment and resisting arrest.
On Feb. 1, Wheeler appeared in a King County courtroom where he pleaded not guilty to the charges. A judge ordered Wheeler remain in Washington state on electronic home detention. An arraignment was scheduled for Feb. 11.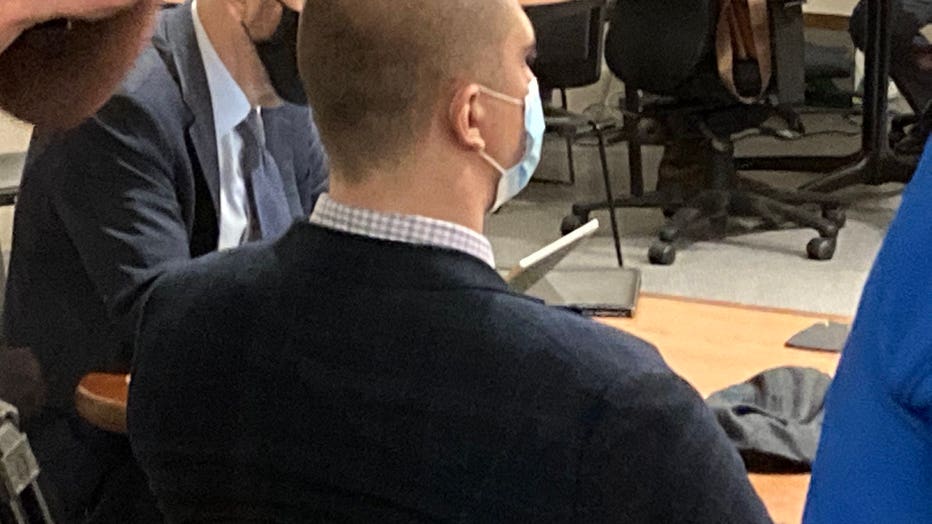 Former Seahawks offensive lineman Chad Wheeler in King County court (Q13 News photo)
The charging decision by prosecutors ended a whirlwind day that included Wheeler being waived by the Seahawks, according to the NFL's official transactions wire after details emerged of the alleged assault and his arrest.
The Seahawks released a statement earlier in the day on Twitter condemning Wheeler's actions. Wheeler posted his own statement on Twitter apologizing for the assault and vowing to get help. 
"It is time for me to walk away from football and get the help I need to never again pose a threat to another," the former Seahawks offensive lineman said. "I cannot express my sorrow or remorse enough. I am truly ashamed."
"The Seahawks are saddened by the details emerging against Chad Wheeler and strongly condemn this act of domestic violence," the statement from the Seahawks organization reads. "Our thoughts and support are with the victim. Chad is a free agent and no longer with the team."
According to court documents, Kent police officers responded about 9:45 p.m. Friday to multiple 911 calls reporting a woman was locked in a bathroom and "being killed." 
When officers arrived, they forced their way into the home after hearing a woman screaming from inside. They also forced their way into the bathroom, where they found Wheeler and the victim with blood all over her face. 
Wheeler was reportedly uncooperative with police and then screamed "Sorry!" repeatedly as he was eventually detained. His girlfriend, who said she'd been dating Wheeler for about six months, was taken to a local hospital with a dislocated arm and a bloody nose.
She later told detectives that Wheeler was having a "manic episode" and out of nowhere demanded that she stand up and bow to him. When she refused, the 6'7", 310-pound football player allegedly grabbed her by the neck and threw her on the bed. 
Wheeler reportedly strangled his girlfriend while also crushing her mouth and nose with his hand to prevent her from breathing. She said she was beginning to lose consciousness but tried to fight back. That's when he twisted her arm to stop her from resisting.
She said she wasn't sure how long she was unconscious. When she came to, Wheeler was standing near the bed and said, "Wow, you're alive?"
The victim said she ran to the bathroom and locked herself inside to call police. He was able to get into the bathroom and began apologizing profusely, court documents state. Officers arrived a few minutes later. 
"We encourage Chad to get the help he needs," the Seahawks statement said. 
"The sheer numbers of domestic violence means every single one of us knows someone who's going through this whether they're the person being harmed or causing harm," said Kelly Starr, the Managing Director of Public Affairs-Washington State Coalition Against Domestic Violence.
Starr said it's high-profile domestic violence cases shed light on things we might not see in our daily lives, but still happen every day.
"There's so many challenges to talking about your situation. I mean one is you don't know how people will respond. Two, it can be very private and nobody wants their relationship talked about publicly," said Starr.
Reporting domestic violence is typically the hardest part for survivors Starr said. 
"We have an obligation I think to think about what can we do to help people who are going through this every day," she said.
Wheeler was booked into the King County Jail on a $400,000 bond. His next court appearance is scheduled for February 9th.