Homicide investigation underway in Rialto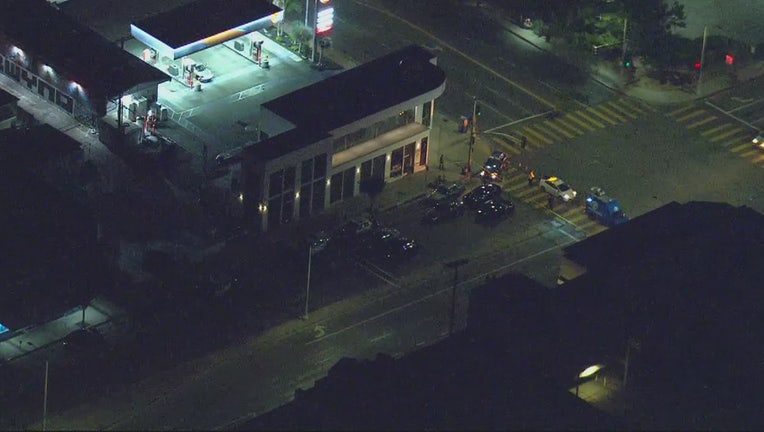 article
RIALTO, Calif. - Authorities were conducting a homicide investigation Monday morning in Rialto.
Officers responded to the 2700 block of West Spruce Street around 6 a.m. Sunday after receiving a report regarding a man down.
When officers arrived, they found an adult male shooting victim. The victim was transported to a local hospital where he succumbed to his injuries. His identity has not been released.
"A second adult shooting victim later arrived at the hospital and was treated and released for a minor wound," the San Bernardino Police Department wrote in a press release.
The circumstances surrounding the shooting were not immediately available.
No suspect description was available and no arrests have been made.
Authorities are still investigating the motive behind the shooting.
Anyone with information was urged to call Detective Flesher at 909-384-5655 or Sergeant Tello at 909-384-5613. You can also email them at flesher_wi@sbcity.org and tello_al@sbcity.org.