Homeless man arrested, charged in series of car fires in Sunland-Tujunga area
LOS ANGELES - Residents in the Sunland-Tujunga area can rest peacefully after a suspected serial arsonist accused of setting multiple cars on fire was arrested over Memorial Day weekend, the Los Angeles Police Department announced Friday.
LAPD Detective Roger Allen said the suspect, identified as 37-year-old Guadalupe Resendiz, was under surveillance and was experiencing homelessness at the time of his arrest.
LAPD investigators said on May 23, they became aware of multiple vehicle fires in the San Fernando Valley neighborhood. Due to the series of suspicious fires, they received assistance from arson investigators with the Los Angeles Fire Department.
Between surveillance footage and interviews with arson victims, investigators were able to identify a "very unique vehicle" believed to be connected to the suspect.
PREVIOUS COVERAGE:
An LAPD officer recognized the vehicle as it was involved in a crash days ahead of the fires on May 23.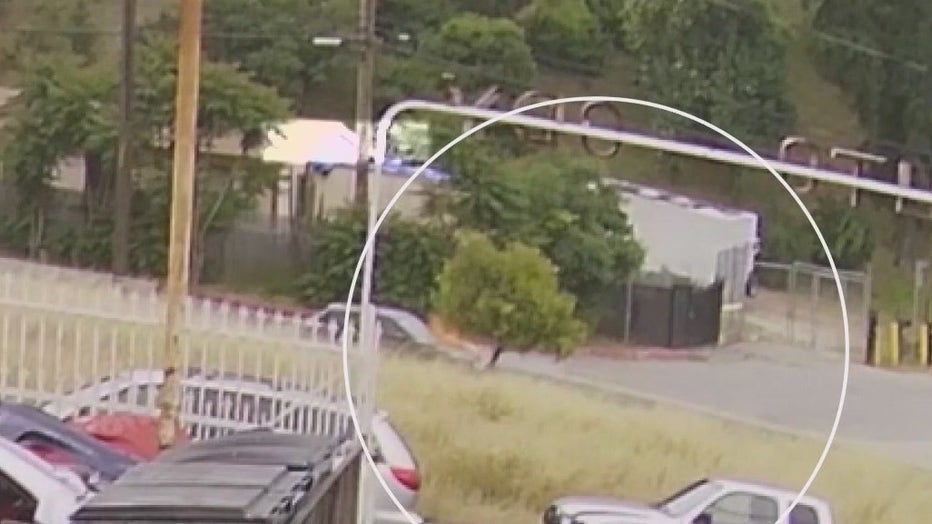 On May 28, two more vehicle fires occurred while the LAPD was canvassing additional surveillance footage and the following morning, investigators said they witnessed Resendiz light two more vehicles on fire. After officials said he set the second fire that morning, he was taken into custody.
In total, the investigation tied him to six vehicle fires.
The Los Angeles County District Attorney's Office charged Resendiz with six counts of arson and a probation violation to keep him in custody.