Homeless man arrested for allegedly starting wildfire in Azusa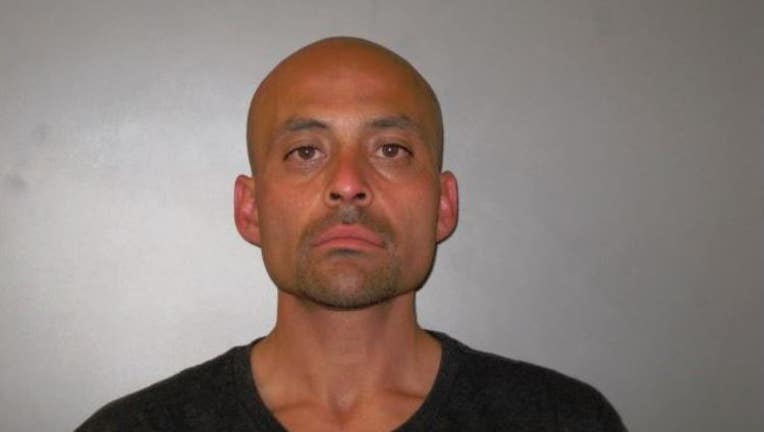 AZUZA, Calif. - A homeless man suspected of intentionally starting the Ranch 2 Fire in Azusa surrendered to authorities on Sunday.
The fire, which grew to 2,256 acres overnight, was just 7% contained Sunday.
The man suspected of intentionally starting the fire, 36-year-old Osmin Palencia, was taken into custody at the Azusa Police Department jail. Police did not release further information.
On Saturday, police said Palencia was believed to have a connection to the Monrovia area and possibly a woman known as "Madonna Ortiz.'' They added he is violent and has multiple active arrest warrants.
RELATED: Suspect sought in connection with Azusa blaze
Palencia also had four misdemeanor arrests over the last two years, three by Azusa police and one by sheriff's deputies, according to jail records.
Palencia's last known residence is an encampment in the Azusa Canyon
Riverbed, police said.
RELATED: Mandatory evacuations lifted for Ranch 2 Fire burning near Azusa as blaze moves away from homes
Firefighters said high temperatures, slope, aspect and winds "came into alignment'' overnight, causing the fire to became very active at the bottom of Roberts Canyon and move upslope amid dense mixed-chaparral fuels, sending a large pyrocumulus cloud formation into the sky that could be seen throughout much of the Southland.
Firefighting aircraft were grounded for the night Saturday due to a drone flying in the fire area that was spotted at 6 p.m. Officials noted that there is a temporary flight restriction in the vicinity, and flying drones there is illegal.