Home listings plummeted to record low in May: Redfin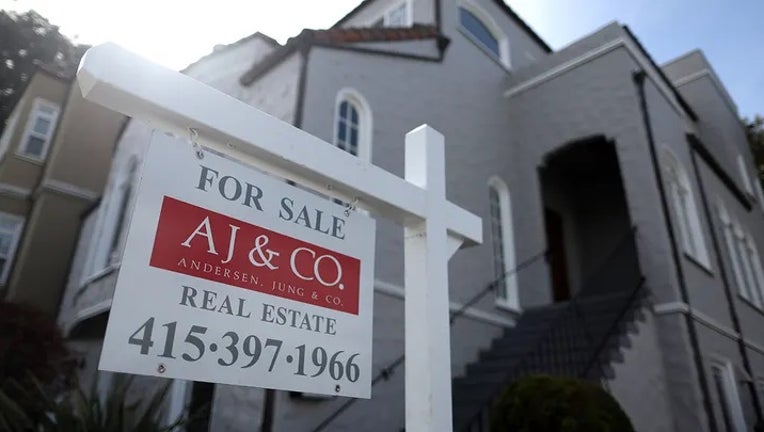 article
The number of homes for sale in the U.S. plummeted 7.1% to a record low in May as borrowing rates continue to trap homeowners, according to a new report from Redfin.  
In May, the pool of homes sat at 1.4 million on a seasonally adjusted basis, marking the lowest level since 2012, when Redfin began tracking the data. May also marked the first annual decline in over a year, the tech-powered real estate agency reported. 
In May 2019, prior to when the pandemic upended the housing market, there were 2.2 million homes for sale. That means the housing supply in May 2023 was down 36.6% compared with pre-pandemic levels.   
MORTGAGE RATES EASE FOR THIRD STRAIGHT WEEK
New home listings, in particular, slipped 25.2% year over year to the third-lowest level on record on a seasonally adjusted basis. Many sellers and buyers are hesitant to jump into the market because they don't want to take on a higher monthly mortgage.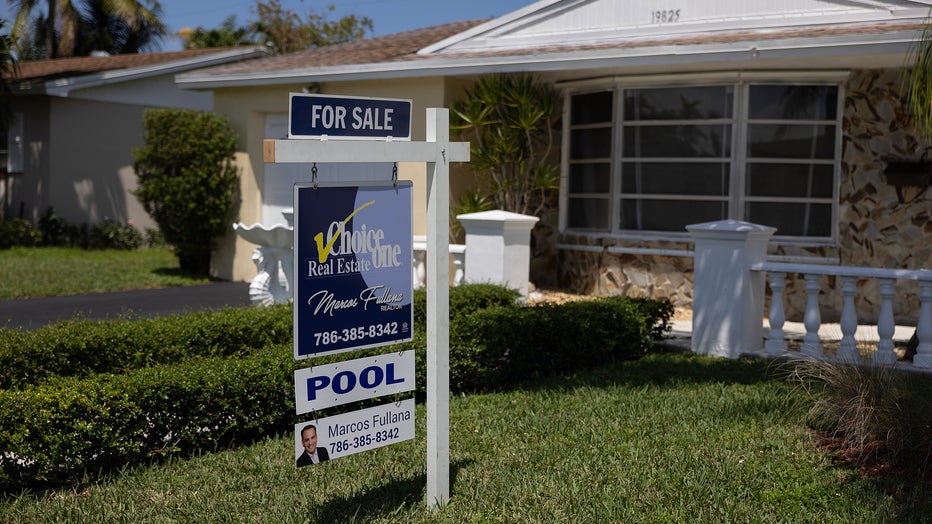 A 'For Sale' sign advertises a home for sale on April 20, 2023 in Cutler Bay, Florida. In a report by the National Association of Realtors, existing-home sales edged 2.4% lower in March to a seasonally adjusted annual rate of 4.44 million. In additio
According to Redfin, nearly every homeowner has a mortgage rate under 6%. In May, the rate on the 30-year-fixed mortgage averaged 6.43%, up from the 5.23% reported a year earlier. 
Since then, the 30-year fixed rate has risen to an average of 6.67%, which is down slightly from a week prior. However, it's far above a year ago when it averaged 5.81%. 
FED PAUSES INTEREST RATE HIKES, BUT HIGH MORTGAGE RATES COULD BE HERE TO STAY
The supply of homes was already in trouble due to a drop-off in home building following the Great Recession in 2008. In 2020 and 2021, that shortage was exacerbated due to rock-bottom mortgage rates, which "prompted scores of people to buy homes," Redfin reported.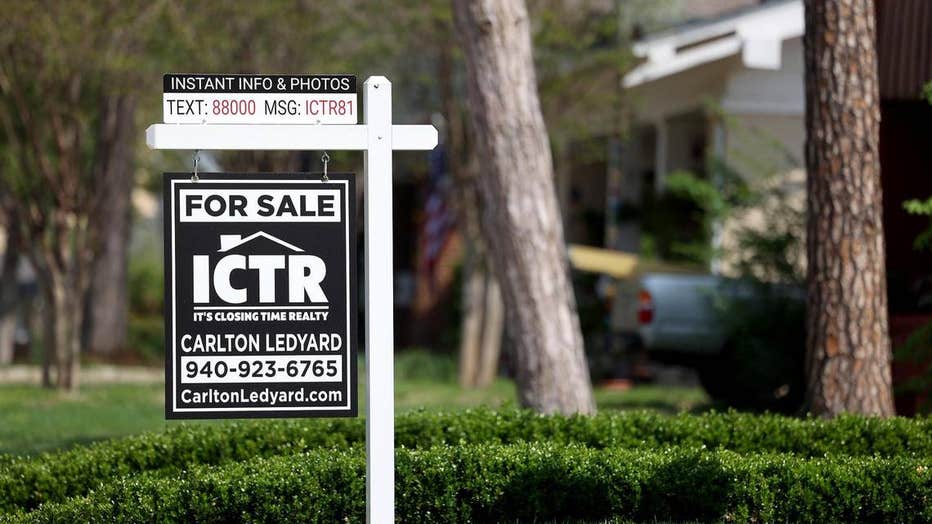 Home for sale in Fort Worth, Texas (Fort Worth Star-Telegram/Getty Images)
The issue is that the shortage of homes is now contributing to bidding wars in some areas, which is preventing prices from plunging even with the drop-off in buyer demand. 
Just under 40% of homes that sold in May, according to Redfin data, sold for over their listing price, which is higher than usual for that time of year. 
GET FOX BUSINESS ON THE GO BY CLICKING HERE
However, Redfin chief economist Daryl Fairweather said that "it's too early to say that price declines have bottomed out" and that prices still might fall if mortgage rates continue to rise. 
The Federal Reserve indicated earlier this month that it's likely to continue raising rates this year, which could further hamper demand and cause prices to fall in the near term, according to Fairweather. 
Although potential homebuyers think it's a bad time to purchase a home with high borrowing rates, Fairweather cautioned that when rates do fall, "many buyers waiting on the sidelines could jump back in." 
This would cause more bidding wars, pumping up prices and ultimately, "offsetting some or all of the benefit of lower interest rates," Fairweather said.  
LINK: Get updates and more on this story at foxbusiness.com.