'Hollywood Superman' Christopher Dennis, dead at 52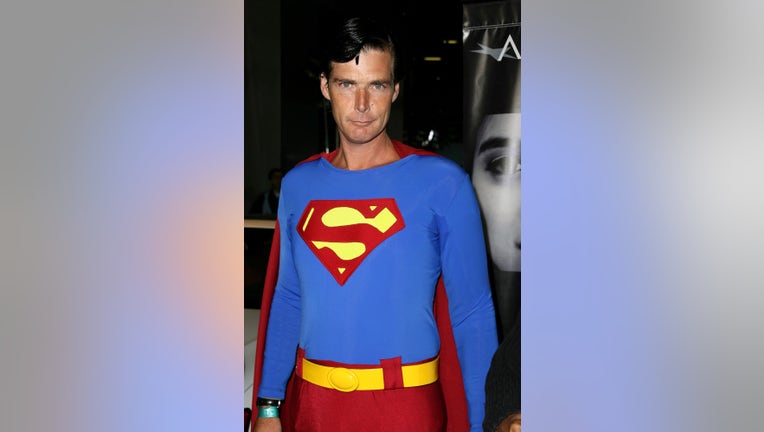 article
LOS ANGELES - The man along Hollywood Boulevard known affectionately as "Hollywood Superman" has died.
Christopher Dennis portrayed superman for nearly 30 years and had an uncanny resemblance to the late actor Christopher Reeve.
Dennis' body was found Saturday in the San Fernando Valley lying headfirst in a bin that was used for clothing donations, TMZ reported.
While no foul play is suspected, authorities continue working to determine exactly what happened.
He was left homeless and had fallen on hard times over the years. A Kickstarter campaign allowed Dennis to get back on his feet.
Dennis was known to frequent the Super Museum in Metropolis, Illinois, where he got married.
"We've known Chris for many years. Many years ago he married the love of his life here in Metropolis in front of the Superman statue. He spent time with our family and showed lots of support for our museum and the Superman Celebration," the museum posted on Facebook Wednesday. "Chris has had many struggles and ups and downs over the years. We hope that he is at peace now. And we pray for comfort to those who loved and cared about him."
Dennis was 52 years old.