Hillside Fire destroys homes, forces evacuations in San Bernardino foothills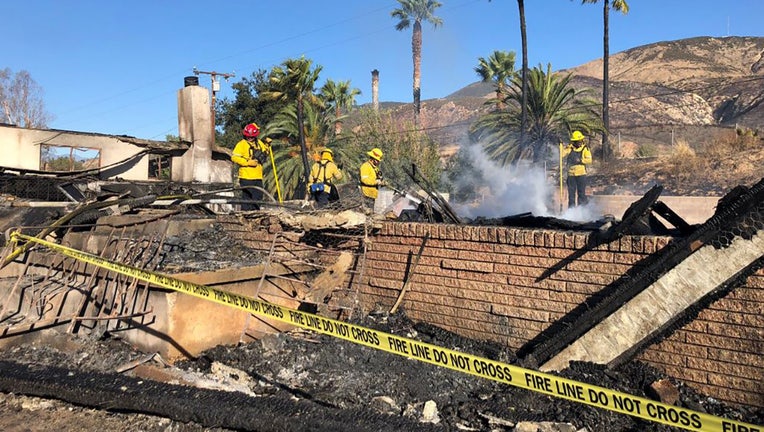 article
SAN BERNARDINO, Calif. - Mandatory evacuations were ordered after a wind-driven fire being called the Hillside Fire broke out in the foothills of San Bernardino early Thursday morning.
Six homes have been destroyed and 18 others were damaged, fire officials said. Evacuations will be lifted at 6 p.m.Thursday for residents only, the San Bernardino County Fire Department said. There are power outages being reported in the evacuation area with no estimated time on restoration of power.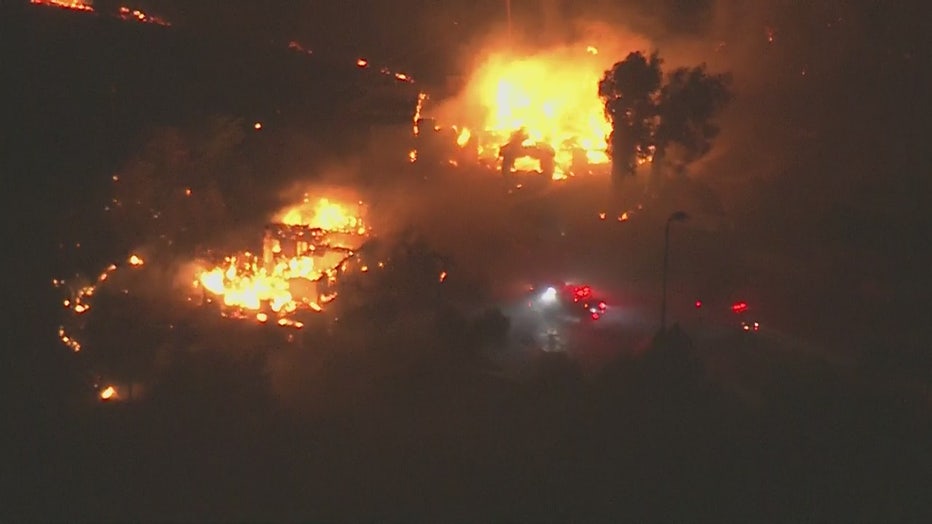 EVACUATIONS
Evacuations were in place for the North Park and Wildwood Park communities west of Highway 18.
Mandatory Evacuation orders were in place for residents located:
-West of Highway 18
-North of 50th Street
-East of Mayfield Avenue
EVACUATION CENTERS
• Pacific High School located at 1020 Pacific Street in San Bernardino
• Small Animals: San Bernardino City Animal Center located at 333 Chandler Place
ROAD CLOSURES
Highway 18 was closed between Old Waterman Canyon and Highway 138.
SCHOOL CLOSURES
California State University San Bernardino was closed due to a Southern California Edison public safety power shutoff. The Palm Desert campus remained open.
No other school closures were announced.
FIRE INFORMATION
The fire was reported at 1:40 a.m. in the area of Highway 18 and Lower Waterman Canyon in northern San Bernardino, and quickly grew to 200 acres and threatened an estimated 500 homes that left 1,300 people under mandatory evacuation orders, according to the San Bernardino County Fire Department.
By 1 p.m. Thursday, the fire was 50% contained.
One firefighter was taken to a local hospital for smoke inhalation, fire officials said.
20-30 mph winds with peak gusts of 60 mph made firefighting efforts difficult for crews. The powerful winds pushed the fire downhill toward San Bernardino, fire officials said. 
Officials asked the public not to use drones and a temporary flight restriction was in place within a 5-mile radius at 8,000 feet of the flames. 
The cause of the fire is under investigation.
FOX 11 Digital Producer Oscar Flores and Mary Stringini contributed to this report.