Heroes Among Us: Echo Park's Dream Center ramps up food distribution services
LOS ANGELES - An Echo Park organization with a mission to help people experiencing issues such as homelessness, addiction, and abuse is now also ramping up its efforts to feed those in need on a daily basis. 
The Dream Center started increasing its food distribution service when the COVID-19 pandemic struck.
It normally serves 1,500 hot meals a day for people in its recovery program. Now, The Dream Center is handing out up to 14,000 meals each day. 
The grab and go site is open seven days a week between 7:30 a.m. to 6:30 p.m.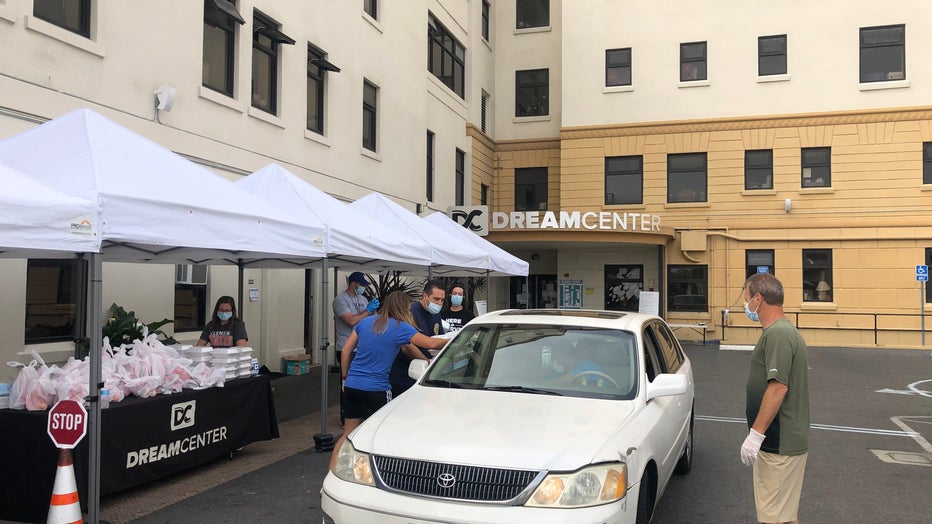 Not only are they handing out free food, but they are also handing out masks and diapers for families.
In addition, they don't turn anyone away.
Learn more about The Dream Center Foundation. 
The Dream Center is located at 2301 Bellevue Ave, Los Angeles, CA 90026. 
Do you know of a person or company that is going above and beyond to help others during this time? We want to hear from you, submit your nomination here.