Heroes Among Us: Badge of Heart officers go beyond call of duty
A group of Los Angeles Police Department officers is going above and beyond their call of duty and helping the city's most vulnerable on their own time during the coronavirus crisis.
The LAPD officers are part of an organization called "Badge of Heart." Officers are able to help those they see first-hand while patrolling. Currently, this includes senior citizens who don't have caretakers or those or those greatly impacted by the virus pandemic. 
Officers with "Badge of Heart," have been handing out $100 gift cards to Ralph's to those in need.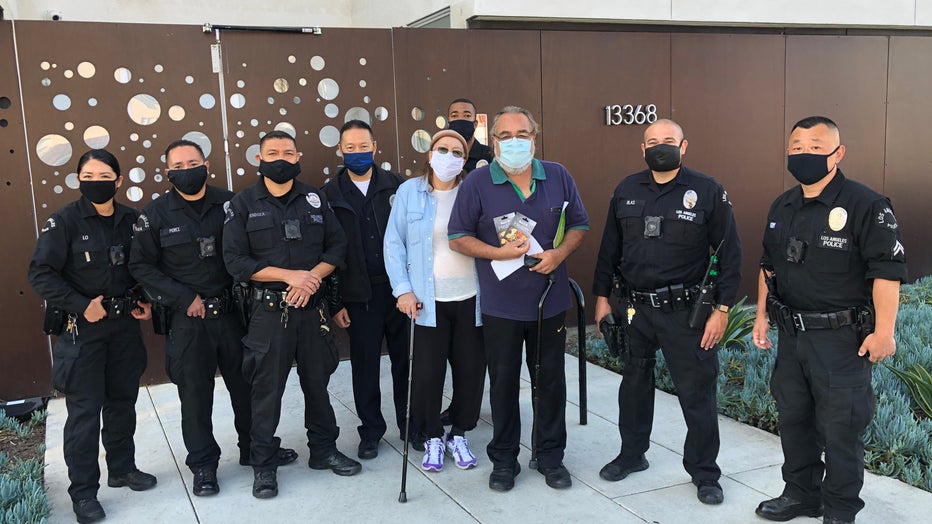 Due to the pandemic, the nonprofit organization says the need has nearly quadrupled due to job losses or cut hours.
For more information or to donate, visit the Badge of Heart website.
Do you know of a person or company that is going above and beyond to help others during this time? We want to hear from you, submit your nomination here.