Hazardous materials unleashed in fire at Brea aerospace manufacturing company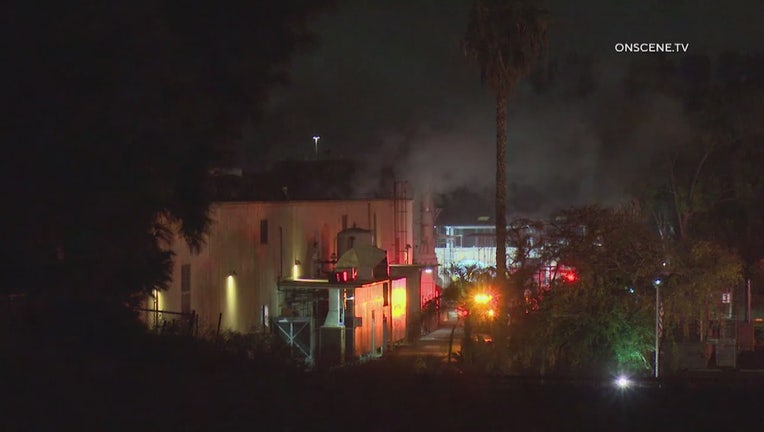 article
BREA, Calif. - Some Brea residents were forced out of their homes Thursday as firefighters and a hazardous materials company dealt with a two-alarm fire that unleashed dangerous materials at an aerospace manufacturing firm, authorities said.
Dozens of employees were working inside when fire was reported just after 2:50 a.m. at Bristol Industries on the 600 block of Lambert Road near State College Boulevard, according to a dispatcher at Metro Cities Fire Dispatch in Orange County.
A hazardous chemical was burning inside the building when the sprinkler system activated, authorities said.
Area residents were evacuated as "an abundance of caution," and the Brea Community Center was designated as a temporary shelter while fire crews extinguished the flames. 
Evacuation orders were lifted by 7 a.m. 
 Lambert Road was closed in both directions between State College Boulevard and Cliffwood Avenue. It reopened just before 7 a.m., but the pedestrian trail between State College and Cliffwood remained closed.
Alkaline soap may be the source of the hazardous materials release, according to media reports. The dangerous substance escaped when materials were exposed to water used to fight the fire, authorities said.
Workers were being checked out for exposure to the chemicals and firefighters were working to put out the last of the flames. 
The company makes fasteners for the aerospace industry, according to its website. 
No injuries were immediately reported. 
CNS contributed to this report.