Hammer-wielding suspects at Montebello mall prompts panic, heavy police presence
MONTEBELLO, Calif. - A hammer-wielding suspect at The Shops at Montebello Monday evening triggered a massive police response after initial reports of an active shooter situation, authorities said.
As panic ensued, many people took to social media to report what they believed was an active shooter situation. Law enforcement confirms that there was no active shooter incident at the mall.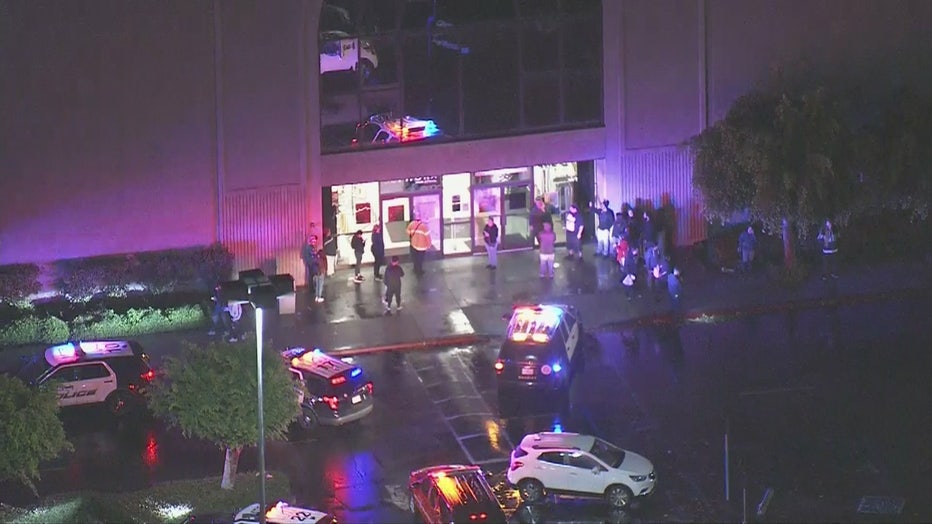 The Los Angeles County Sheriff's Department tweeted that there was a "suspect smashing glass with a hammer only."
The incident occurred at about 5:18 p.m. and appears to have been a "smash & grab" robbery at one of the shops involving multiple suspects.
"Approximately 4-5 male subjects armed with a hammer walked up to a jewelry kiosk and smashed the jewelry cases and took jewelry.  The suspects are described as being black males, wearing all dark clothing. The suspects were armed with hammers and fled prior to officers arrival," said a news release by the Montebello Police Department.
The mall will be closed for the remainder of the night, according to Montebello PD.
For anyone who was separated from their group due to this incident, authorities have set up a reunification point at the Keiser Hospital parking lot.
No arrests have been made at this time. The investigation is ongoing. Anyone with information regarding this crime may call the Montebello Police Department.