Gov. Newsom announces initiative to connect farmworkers with California's food banks
SACRAMENTO, Calif. - In a move that Gov. Gavin Newsom says captures California's spirit, he announced Wednesday a collaboration between the state's farmers and ranchers to distribute excess products to local food banks to help feed millions of families. 
The governor said on average, the state's food banks have seen a 73 percent increase in demand since the coronavirus crisis struck.
Meanwhile, farmers and ranchers are experiencing a 50 percent reduction in demand.
"We want to address that mismatch. We want to address the supply and demand," Newsom said.
The governor said they are working to deliver quality, locally produced food to those in need.
Currently, 128 farmers and ranchers are providing food to 41 food banks that together, serve all 58 of California's counties.
The initiative has a goal to provide 21 million pounds of fresh food and fresh produce on a monthly basis.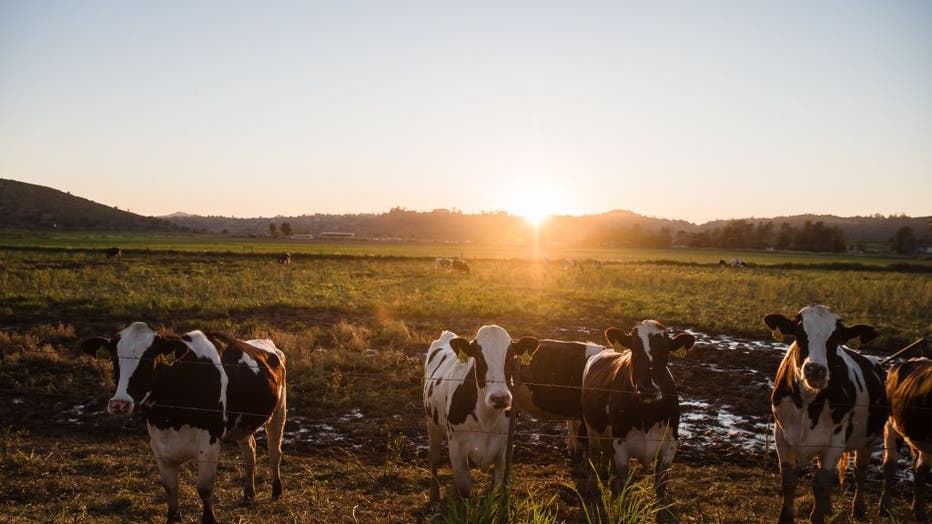 Newsom said $3.6 million has been raised to jumpstart the program and he hopes to extend the program through the end of the year.
RELATED: Stay up to date on all coronavirus-related information
This will allow farmers to receive a tax credit, while also providing wages to farmworkers.
Karen Ross, the California Secretary of Agriculture said the state's farmers are "working every day to continue the kind of bountiful, nutritious  productivity that is the hallmark of California."  
She also said she's been working on similar programs for years.
Newsom also stated food banks are in need of more volunteers. Healthy Californians are encouraged to sign-up for volunteer opportunities online at Californians for All. 
He also announced a CalFresh program where debit cardholders can now make purchases on Amazon and Wal-Mart. Newsom said he wants to expand more partnerships and will make announcements when those agreements are made.
RELATED: CalFresh shopping now available online
Newsom also said due to the work of House Speaker Nancy Pelosi, the state has also launched a Pandemic EBT Program.
This will provide an additional $365 for families that "would otherwise have gotten reduced or free meals as part of a public school program."
Newsom said 3.8 million people will be able to utilize money from the CARES Act to advance their nutritional needs.
RELATED: 
• Senate passes historic $2.2 trillion coronavirus rescue package on unanimous vote
• Governor Newsom announces $125 million fund for undocumented immigrants
• Lawsuit: US citizens with immigrant spouses should get help
On Tuesday, Newsom issued a four-phase reopening business plan, along with California Director of Public Health Dr. Sonia Angell, about easing of the state's current stay-at-home order that's been in place for 40 million Californians since March 19.
Newsom said he will leave some guidelines up to individual counties.
The majority of officials in the San Francisco Bay area have opted to extend its shelter-in-place order through May 31.
The Orange County Board of Supervisors unanimously voted 5-0 to implement guidelines to help businesses reopen when local health officials deem it safe to resume operations.
Get breaking news alerts in the FOX 11 News app. Download for iOS or Android.