Good Day LA's Tony McEwing announces retirement
LOS ANGELES - I believe the word "bittersweet" is one of the most overused and misused words in the English language. But honestly, I cannot think of a better word to describe what I'm feeling right now as I make this announcement.
For the better part of 30 years, I have sat here delivering the news in all of its forms and facets—the good, the bad, the ugly, the inspiring, the amusing, and the awesome. I cannot begin to tell you how honored and blessed I feel to have the career I've had. 
But of course, nothing lasts forever, and I think the time has come for me to finally hang up my mic after a journey that has spanned 43 years in total.
But I can't do that without mentioning a few people, without whom my career would never have been possible. 
First I'd like to thank the management at FOX both past and present.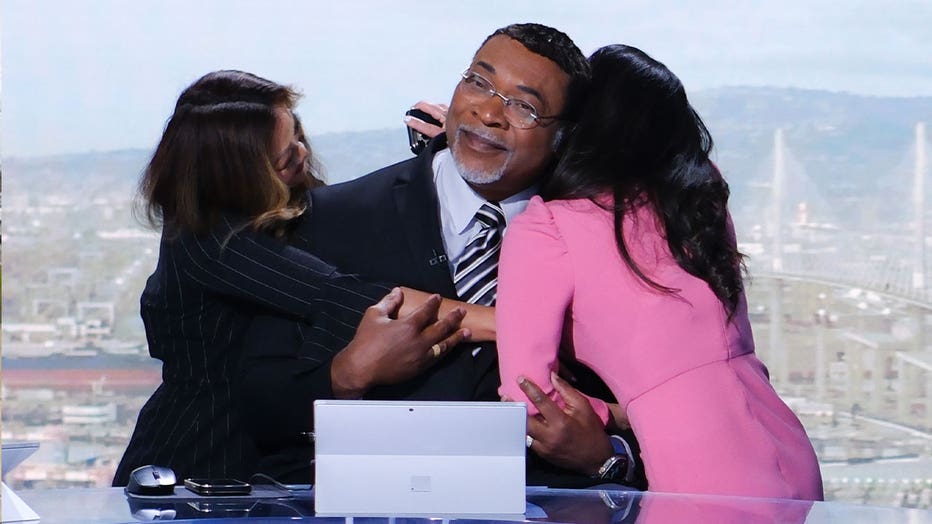 Good Day LA's Soumada Khan and Araksya Karapetyan hug Tony McEwing after he announces his retirement after a career that has spanned more than four decades. (Photo Credit: Josh Kaplan) (FOX 11)
To news director Jose Rios, general manager Tom Capra and Mitch Stern who plucked me out of Sacramento back in 1993 to begin the ride of my life here in Southern California. Also, to current general manager Steve Carlston, and a particular thanks to CEO of FOX Television Stations Jack Abernethy for his support and confidence in me over the years.
Also, a huge thank you to my colleagues here at FOX who have not just been my coworkers, but my friends and part of my extended family. If you guys at home think I've done a good job these past three decades, it is in large measure because of the absolutely amazing people I work with. They were and are my rock. 
In a business that isn't necessarily renowned for its congeniality, they always have my back to make sure I look my best—not because they have to, but because that's who they are and that's what family does. I love them all more than I could ever say.
Finally and perhaps most importantly, I thank you our viewers. You've invited me into your homes day after day, month after month, year after year. You've trusted me to give you accurate and reliable information—made me part of your families—given me accolades when I nailed it and taken me to task sometimes
when I didn't get it quite right. I appreciate that so much!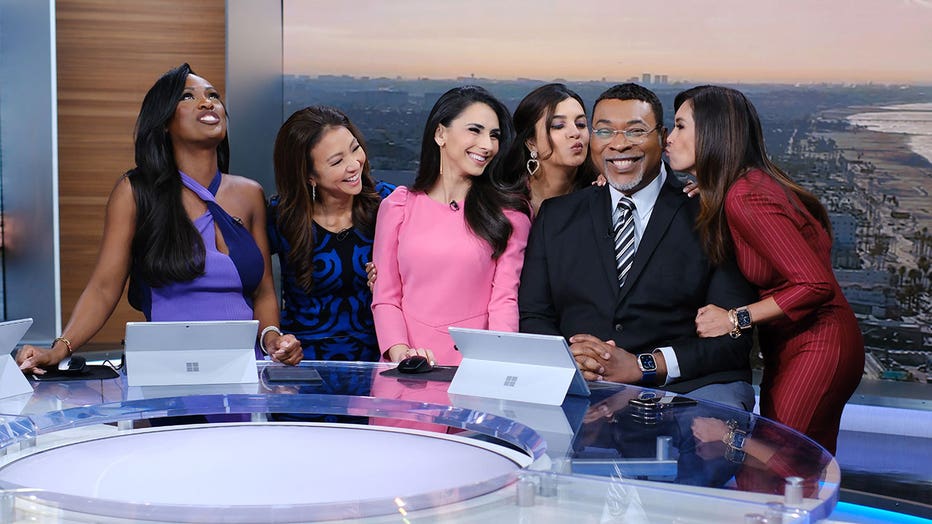 Tony McEwin announces his retirement on Good Day LA. (Photo Credit: Josh Kaplan) (FOX 11)
You should know that I don't see my retirement as goodbye so much as hello to new adventures and experiences. Now I'm not going anywhere just yet, I'll still be sticking around for a couple of weeks. But I can never, ever repay you for believing in me and hanging with me all these years. I send all of you love from the very bottom of my heart and I wish God's blessings for each and every one of you. 
Thank you.