Child, family members shot after basketball rolls into neighbor's yard: reports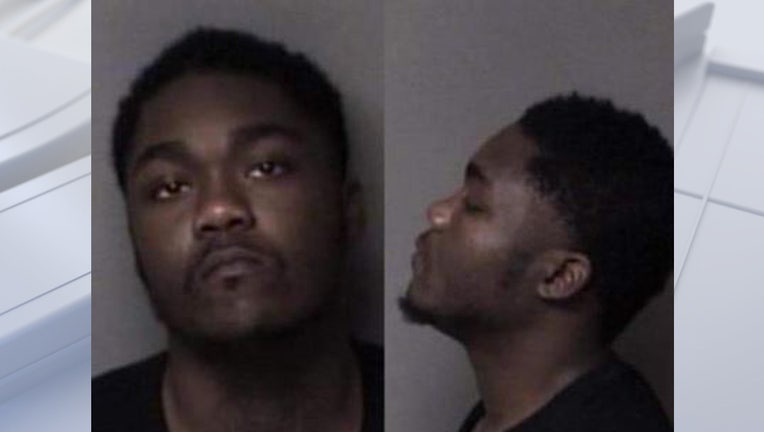 article
GASTONIA, N.C. - A North Carolina man is wanted for reportedly shooting and seriously injuring a child and her father after the little girl's basketball rolled into his yard.
"He came out with a gun, he started shooting," the 6-year-old girl told WJBY in Charlotte, North Carolina. "Hope my daddy is OK."
According to Gaston County Police, 24-year-old Robert Louis Singletary is accused of shooting four people Tuesday night on Grier Street. The child and her father were seriously hurt; a woman was grazed by a bullet and a second man was shot but not hurt.
The family told WJBY the shooting started after the child's basketball rolled into a neighbor's yard. The 6-year-old girl was released from the hospital the next day. One family member remains in critical condition, the family said.
Singletary is wanted on four counts of attempted first degree murder, two counts of assault with a deadly weapon with intent to kill inflicting serious injury and one count of possession of a firearm by a felon. As of Thursday, Singletary was still on the run and considered armed and dangerous.
According to WJBY, Singletary was charged in December with kidnapping and assaulting his 21-year-old girlfriend with a mini sledgehammer. He was out of jail on a $250,000 bond.
Anyone with information is asked to contact Gaston County Police at 704-866-3320 or Crime Stoppers of Gaston County at 704-861-8000.
The case is one of four in recent days involving young people who were shot after mistakenly showing up in the wrong places.
Ralph Yarl, 16, Yarl was shot in Liberty, Missouri, last Thursday after his mother asked him to pick up his twin brothers at a home on 115th Terrace, Police Chief Stacey Graves has said.
READ MORE: Homeowner who shot Black teen after going to wrong house pleads not guilty
Yarl, who is all-state band member as well as a top student, mistakenly went to 115th Street — a block away from where he meant to be. When he rang the bell, 84-year-old Andrew Lester came to the door and used a .32 caliber Smith and Wesson 1888 revolver to shoot the teenager.
Yarl was shot at point-blank range in the head but miraculously survived the bullet. Only about 10% to 15% of people who are shot in the head survive, said Dr. Christopher Kang, the president of the American College of Emergency Physicians.
Kaylin Gillis, a 20-year-old woman, was shot and killed in upstate New York when the car she was in pulled into the wrong driveway. Kevin Monahan, 65, is being held without bail in her death.
In Texas, two cheerleaders were shot after one of them mistakenly got into the wrong car. One of the cheerleaders said when she went to open the door of what she thought was her car, she saw Pedro Tello Rodriguez Jr., 25, sitting in the passenger seat.
READ MORE: Kaylin Gillis: Father of NY shooting victim hopes accused killer 'dies in jail'
After apologizing that she pulled on the wrong car door, she says Rodriguez pulled out a gun and opened fire, hitting two of them.
READ MORE: Texas cheerleader shooter jailed on $500,000 bond in Bastrop County
One was grazed in the leg, while another cheerleader, Payton Washington, was severely injured in the diaphragm and spleen area. As of Thursday, Washington remained hospitalized in serious condition.
The Associated Press, FOX 5 New York and FOX 7 Austin contributed to this report.