French Bulldog has the best time making baby laugh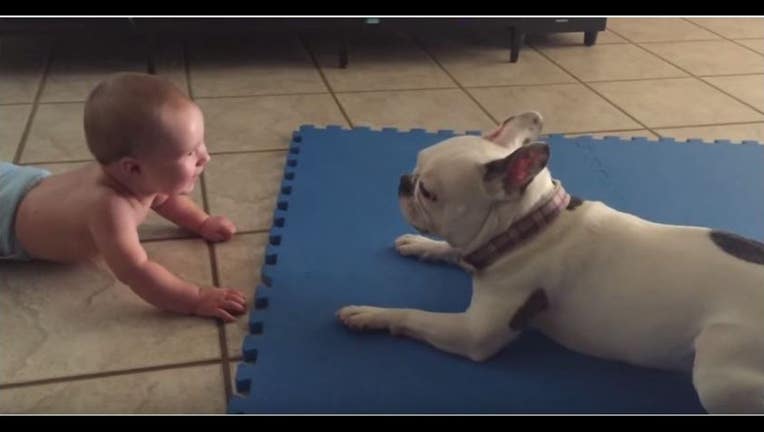 article
It doesn't get much cuter than this.
Rupert the French Bulldog spins around and makes the baby laugh. The baby boy, who was 6-months-old at the time the video was posted on YouTube by Sheenalyn Abangan thinks this is hysterical, so Rupert does it again. And again. And again.
We're not sure who's having more fun, but we can't stop watching.
WATCH: