Former Disney star, girlfriend charged in alleged series of armed heists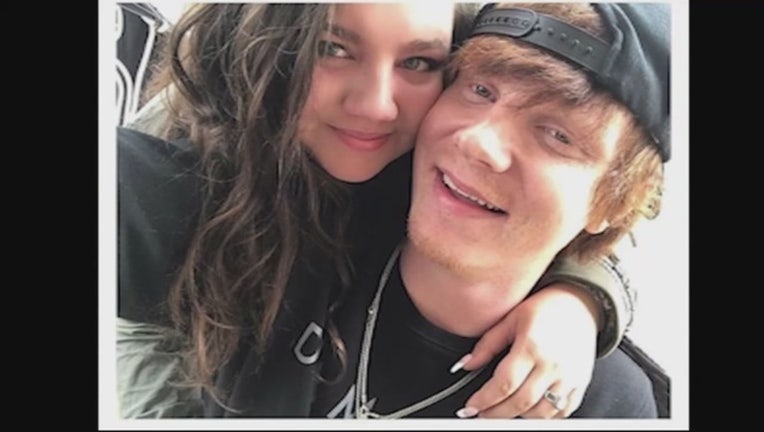 article
BURBANK (FOX 11 / CNS) - Former Disney Channel actor Adam Hicks and his girlfriend were charged Friday with two counts of robbery and three counts of attempted robbery for allegedly carrying out a series of armed heists on the streets of Burbank.
Hicks, 25, was arrested Wednesday afternoon along with aspiring actress Danni Tamburo, 23.
Burbank police said the pair carried out a series robberies and attempted robberies Wednesday morning by approaching people who were out walking, with Hicks allegedly pointing a gun at the victims.
The charges against the pair include allegations of use of a handgun and that some of their victims were over age 65.
Tamburo was freed on $350,000 bail Thursday night. Hicks remains jailed in lieu of $550,000 bail.
Both are due in court in Burbank for arraignment Feb. 16.
Hicks is best known for his work on the Disney XD series "Zeke and Luther." He also appeared in the series "Pair of Kings'' and the TV movie
"Lemonade Mouth.'' As a child, he had a recurring role in the comedy sitcom "Titus.'' He more recently appeared in the Hulu streaming series "Freakish,'' and he was in the Jennifer Lopez film "The Boy Next Door.''
According to Burbank police Sgt. Derek Green, an armed assailant accosted a man around 5:15 a.m. Wednesday near Burbank Boulevard and Griffith Park Drive, where the victim was walking.
"The suspect pointed the handgun at the victim and demanded his wallet,'' Green said. "Fearing for his life, the victim ran away and was able to escape to safety.''
As police officers were investigating that crime, three other similar hold-ups occurred within minutes of one another in the same area, and all involved "unsuspecting victims out for a walk,'' Green said.
"Witnesses to the robberies described the suspect's vehicle as a dark-colored Kia with at least two occupants,'' Green said. "Moments later, a witness reported seeing a vehicle matching the description in the 1600 block of Scott Road. Police officers responded and located the car, detaining a female connected to at least one of the robbery suspects. Officers found property with the vehicle belonging to one of the robbery victims, and additional stolen property in a nearby area.''
The investigation led detectives about 1:15 p.m. to a home believed to be linked to the suspects in the 1800 block of North Niagara Street, Green said.
A SWAT team was called in, "due to the nature of the crimes,'' and police arrested Hicks and Tamburo, Green said.
Police said Tamburo was driving the vehicle during the robberies.
Additional stolen property was found inside the residence during service of the search warrant, Green said. There were no injuries reported as a result of the crimes, he said.
Copyright 2018 FOX 11 Los Angeles : Download our mobile app for breaking news alerts or to watch FOX 11 News | Follow us on Facebook , Twitter , Instagram and YouTube .