Fire officials battle five-acre brush fire in Santa Clarita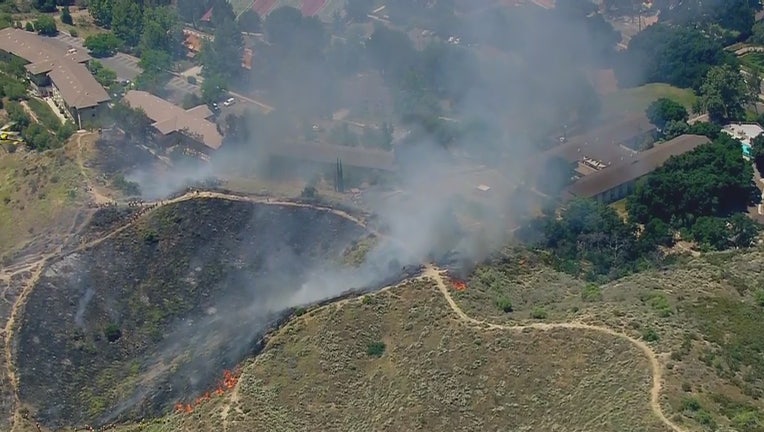 SANTA CLARITA, Calif. (FOX 11) - The Los Angeles County Fire Department reported a five-acre brush fire in the city of Santa Clarita on Wednesday.
The fire, dubbed the "Second Street Fire," was first reported around 12:50 p.m. near Second and Race Streets, close to Creekview Park. Fire officials said that it began as a vegetation fire.
Law enforcement conducted evacuations at Master's University, which is located a few miles north of Creekview Park. Firefighters were performing structure protection for nearby homes as well as at the university but later stated that no structures were affected.
No injuries were reported.