Fire engulfs house near La Verne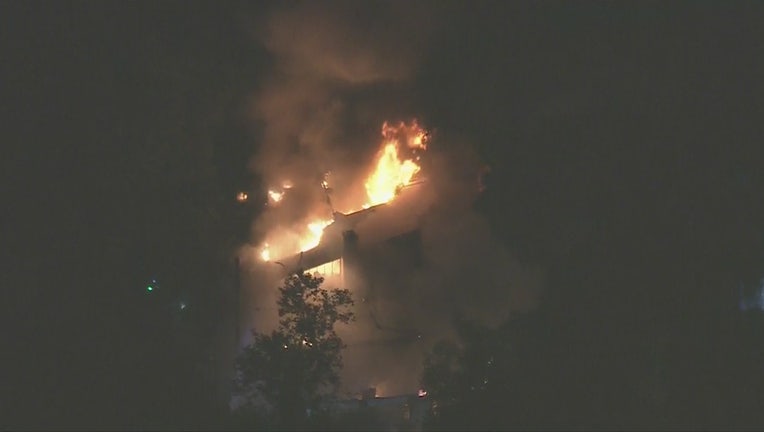 LA VERNE, Calif. - Los Angeles County firefighters were battling a large full-involved house fire near La Verne that broke out Monday evening and ignited nearby brush.
The incident happened in the 4500 block of Live Oak Canyon Road at about 6:34 p.m. Firefighters mounted an aggressive attack as heavy black smoke was impacting the area.
The public was asked to avoid the area.
No injuries were reported. The cause of the fire is under investigation.