Fire crews make progress on Newbury Park blaze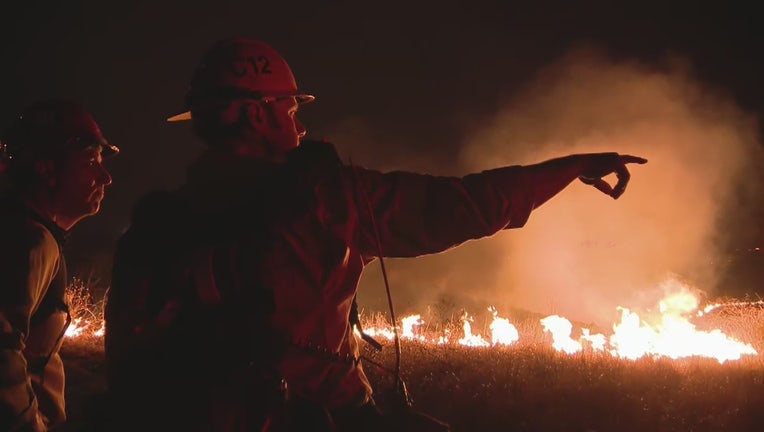 article
NEWBURY PARK, Calif. - Firefighters in Ventura County made strides with their battle on a wildfire that has scored 91 acres with no reported injuries. 
The fire, dubbed the "Wendy Fire," sparked Thursday in the area of Potrero Road and Wendy Drive in Newbury Park. The fire was 50 percent contained, fire officials confirmed Friday.
Potrero Road is closed from Wendy Drive to Reino Road. The public is being asked to avoid the area.
The fire burned at a moderate rate of spread and continues to move south away from residential homes. The fire continues to move away from Newbury Park, away from Thousand Oaks, and into open space, according to Ventura County Fire officials. The Ventura County Fire Department says the only structure that may be threatened is the Cultural Arts Center nearby.
Fire officials say crews were having a difficult time accessing the fire due to the terrain. Additional resources and multiple fire agencies were called to assist with the fire fighting efforts including aircraft.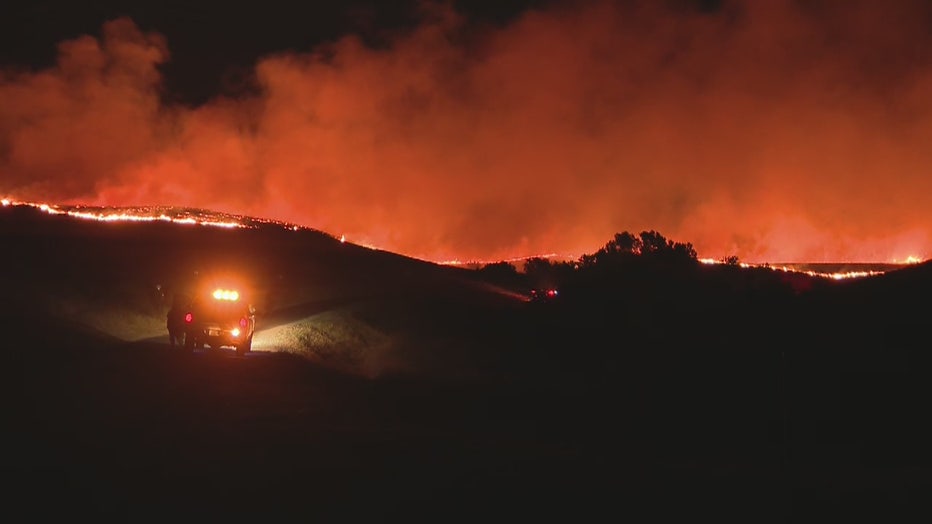 No injuries have been reported and no evacuations have been ordered at this time.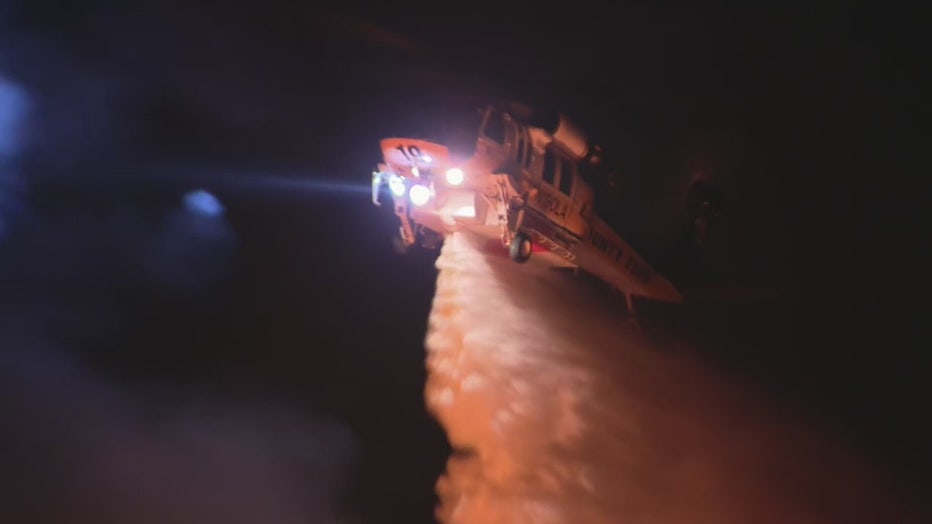 Fire officials reported calming winds and are currently working to their advantage as crews work to corral the blaze and contain it within its edges to prevent the fire from spreading into residential zones. Officials also say they expect the fire to hit the burn scars from previous fires in the area that would continue aiding crews.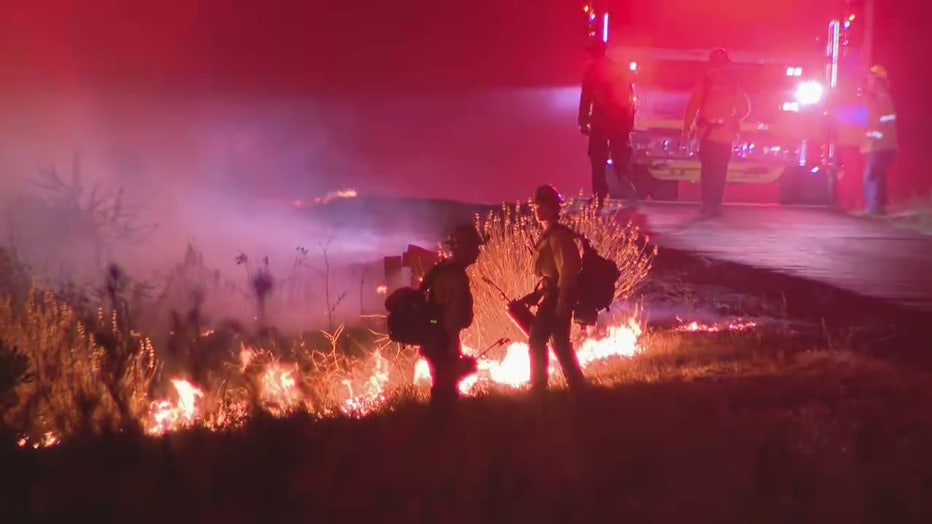 The Wendy Fire is currently pushing down Sycamore Canyon towards the ocean. However, air quality may be impacted in the region. The County of Ventura tweeted:
"#WendyFire may cause unhealthy air quality. Quality may vary due to shifting winds. Children, the elderly, those who work outdoors or have respiratory conditions or heart disease are most at risk. Limit time outside & stay indoors as much as possible until air quality improves."
The cause of the fire remains under investigation.