Family finds 1 million pennies while cleaning out LA home
LOS ANGELES - Penny for your thoughts? 
A family stumbled upon a treasure inside an LA home… one million pennies!
John Reyes and his family found the mountain of bags while clearing out the basement of the house his father-in-law had lived in for over 50 years.
The bags of pennies were in unopened, sealed bank bags. About a million pennies were counted.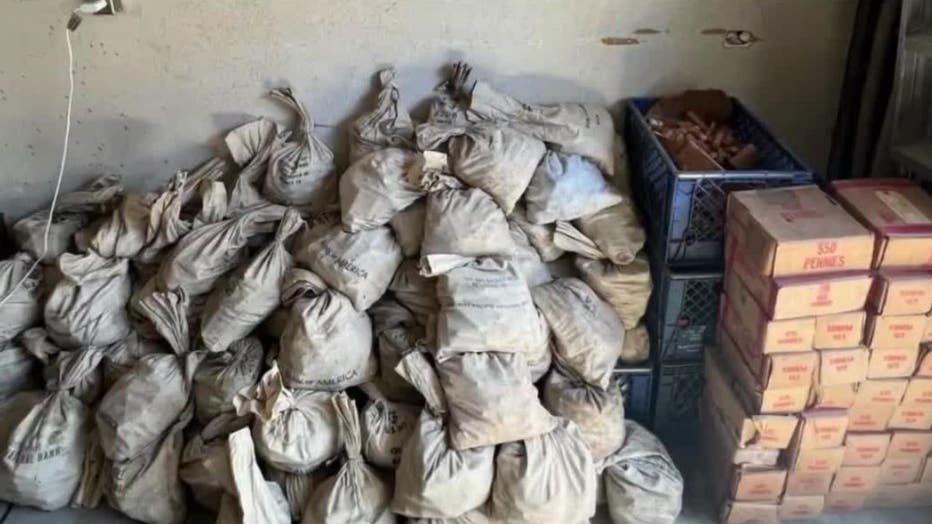 "I've actually been contacted by a few coin collectors or people who specialize in this space and just based off some of the questions they asked me, for example having the lead sealed bag or having bags from banks we don't necessarily recognize, knowing they are at least 40 years old or more. I've had quite a few collectors tell me that this is something that shouldn't be sold until we know what's going on," Reyes told FOX 11. 
There's a good chance that there's a valuable penny in the bunch.