Fake gun prompts alert at Long Beach City College Campus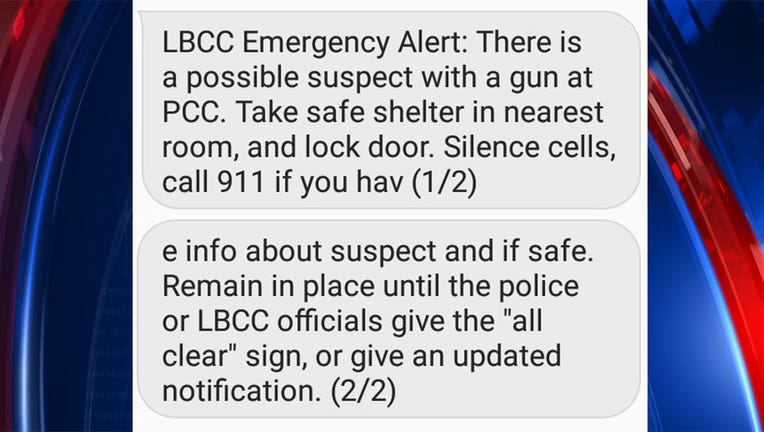 article
LONG BEACH, Calif. (FOX 11) - A Long Beach City College student carrying a replica gun for use in a class triggered an alert at the Pacific Coast Campus Wednesday before the all-clear was given, authorities said.
Officers went to the school grounds on Pacific Coast Highway near Orange Avenue about 10:20 a.m. "regarding a person with a gun call,'' the Long Beach Police Department reported.
The college issued an alert advising students and faculty to shelter in place while the investigation was conducted.
Shortly after 10 a.m., the college sent out an alert, warning students and faculty to take shelter and lock classroom doors.
The message read: "LBCC Emergency Alert: There is a possible suspect with a gun at PCC. Take safe shelter in nearest room, and lock door. Silence cells, call 911 if you have info about suspect and if safe. Remain in place until the police of LBCC officials give the "all clear" sign, or give an updated notification."
The all-clear was given about 11 a.m.
"Officers determined it to be a replica firearm that was brought to campus as part of a class,'' police said. "There was no threat to the campus or students.''
No one was hurt and no arrests were made.
CNS contributed to this report.