Encino teen to host 'Burgers for PPE' party
LOS ANGELES - One thoughtful teen is not thinking about himself, but of others, and needs your help.
Reece Vandeweghe is holding a "Burgers for PPE" party. His goal is to collect 1,000 masks for the community.
In order to accomplish his goal, the first 500 people that bring two non-medical grade, reusable masks, will get a free cheeseburger and drink from an In-N-Out truck.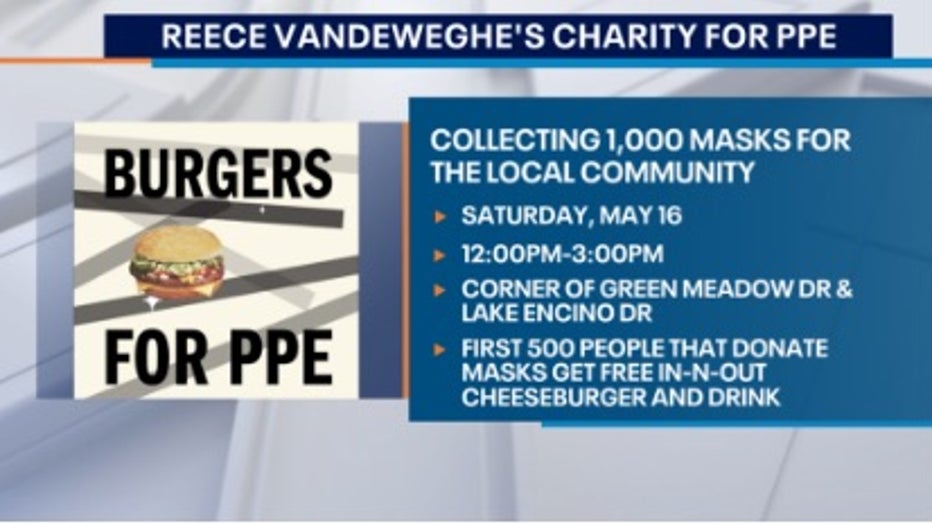 The event is scheduled for Saturday between 12 p.m. and 3 p.m. on the corner of Green Meadow and Lake Encino drives.
Those who participate will be unable to exit their cars as physical distancing and safety precautions will be in place.