Eminem's daughter Hailie Jade engaged to Evan McClintock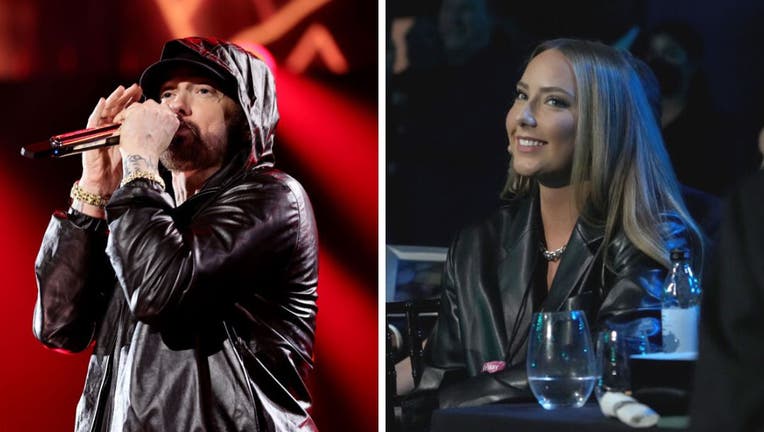 article
LOS ANGELES - Eminem's family is growing!
It looks like the legendary rapper is gaining a son-in-law after his daughter, 27-year-old Hailie Jade, announced her engagement to longtime boyfriend Evan McClintock. 
"casual weekend recap… 2.4.23 i love you @evanmcclintock11," she captioned the post. 
Jade shared three pictures from the special day with her three million Instagram followers, including one showing McClintock down on bended knee and then the two celebrating with a bottle of champagne. 
"Couldn't be happier for the two of you, can't wait do this chapter of life with you guys," her sister Alaina Marie commented. 
SUGGESTED:
"Imagine having to ask Em to marry his daughter," a fan commented, while another joked, "I wonder if knees were weak and his arms were heavy," quoting Eminem's 2002 hit "Lose Yourself."
Hailie, whom Eminem shares with ex-wife Kim, is one of Eminem's three children. According to the Daily Mail, Jade and McClintock met in 2016 when the two were both students at Michigan State University.
McClintock made his first appearance on Mathers' Instagram page during her 21st birthday celebration in Santa Monica. 
While Eminem has not yet publicly commented on the engagement, he did briefly mention the couple in a 2020 interview on "Hotboxin' with Mike Tyson."
"No babies, just a boyfriend. She's doing good," he said when asked if she had any children. "She's made me proud for sure."