Dog waits by window for owner's school bus, refusing to accept that she's gone off to college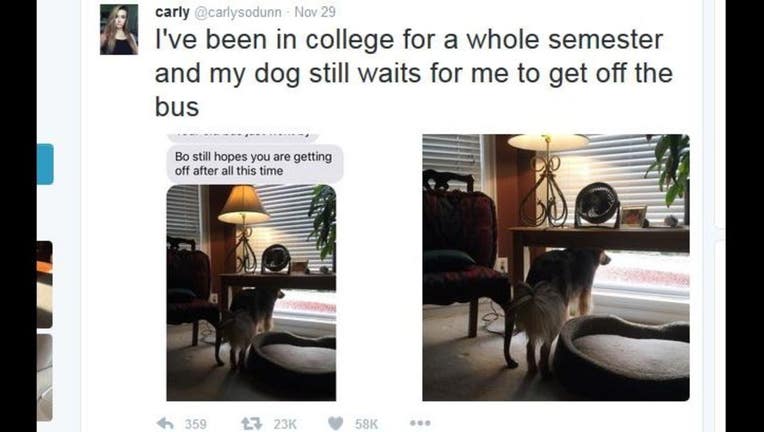 article
Carly Dunn has been at college for four months now, but no one told her dog.

Dunn's mom texted her a photo of Bo, who still waits by the window for her every afternoon.

"Your old bus just went by," mom wrote. "Bo still hopes you are getting off after all this time."

The photos of Bo's vigil by the window have gone viral on social media.

Dunn is a freshman at Georgia State University.