Dog Haus restaurant opens market to sell essential items during pandemic
NORTHRIDGE, Calif. - From Dog Haus to your house. The popular restaurant and biergarten has opened a market for people to buy essential goods during the coronavirus pandemic. 
The market is located inside select restaurants. They sell everything from their famous Hawaiian King Rolls, sausages, hamburger meat, eggs, cheese and even toilet paper and bottled water. 
"We realized there is a need as many markets were running out of essential items on a daily basis. So people are going to the market and realizing they don't have eggs, they don't have ground beef, they don't have these essentials. So we thought this was kind of a cool way to offer unique items you can only get at Dog Haus but also some essentials," said Adam Gertler Culinary Director for Dog Haus restaurants.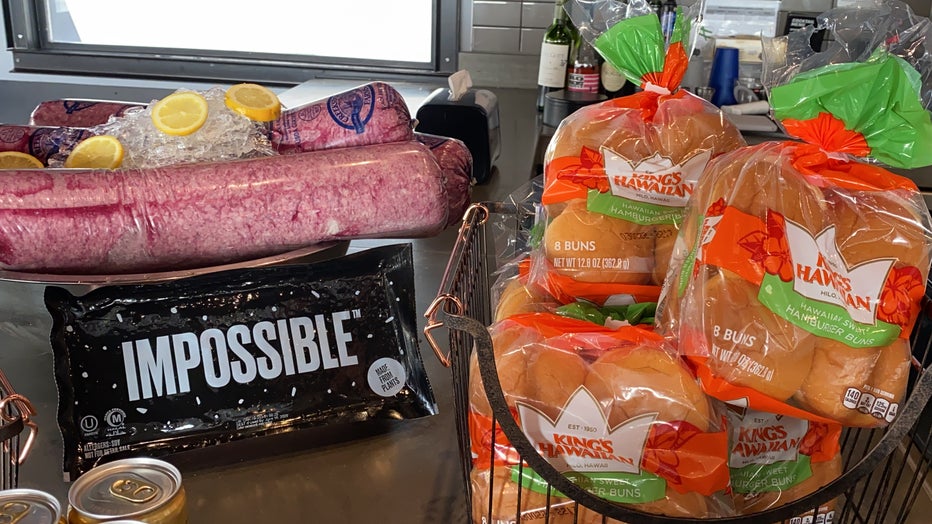 The new markets are operational at select locations: Northridge, Canoga Park, Pasadena, Alhambra, Chino Hills, Claremont, and Thousand Oaks.
The market is open to all; customers are encouraged to call the restaurant ahead to make sure the items they want are currently available.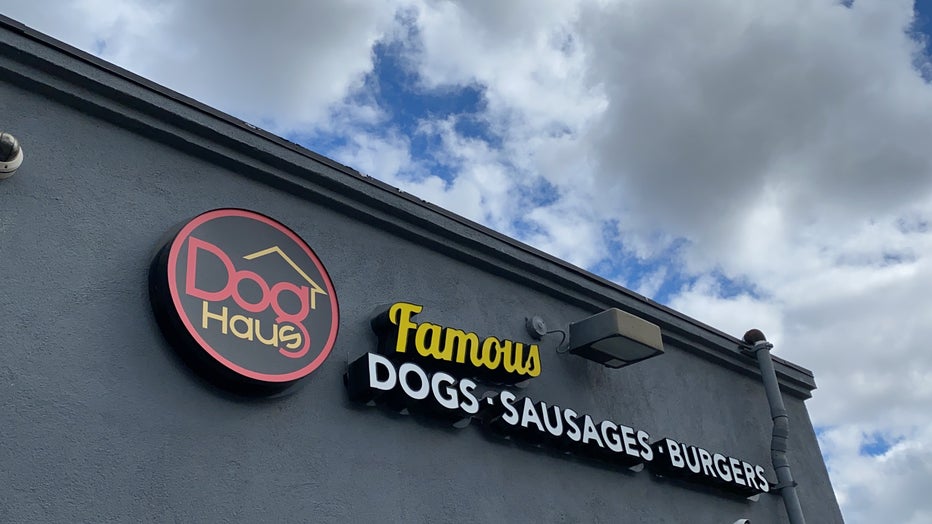 "We're still doing delivery and pick up for our regular menu if you want us to prepare, but this is sort of an opportunity if you want to do cooking at home. And you're going to have to cook some of your meals at home, we can't keep getting take out for every meal so this allows you to take Dog Haus to your house," Gertler added.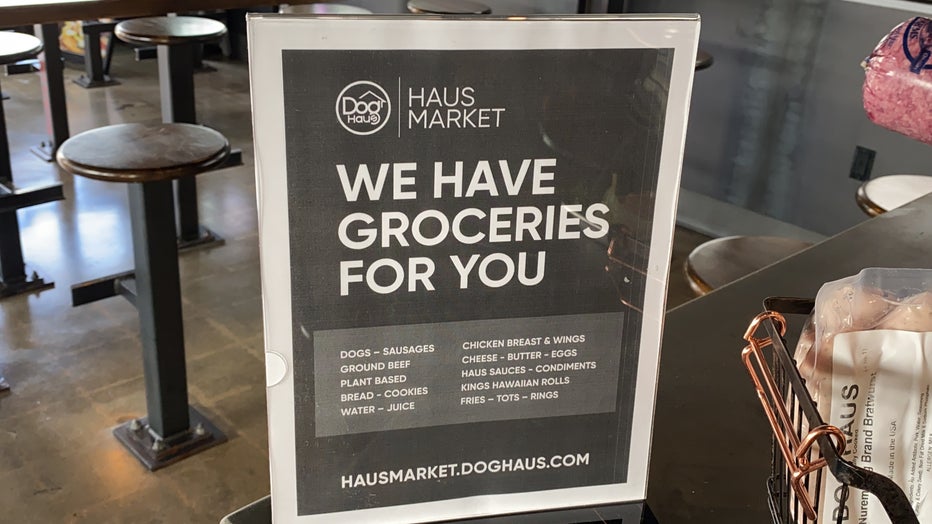 This is the first time any of their signature items are available for purchase. Customers can purchase two pound packs of sausages, five pound packs of hotdogs and 10 pounds of beef. 
Customers also have the chance of creating a new menu item... 
"We want to have a little fun with it too, so if you come up with a great Dog Haus creation, use the hashtag #mydoghaus let us see it on social media and we would love to put one of those on the menu," Gertler said.