VIDEO: Disneyland ride malfunctions, guests trapped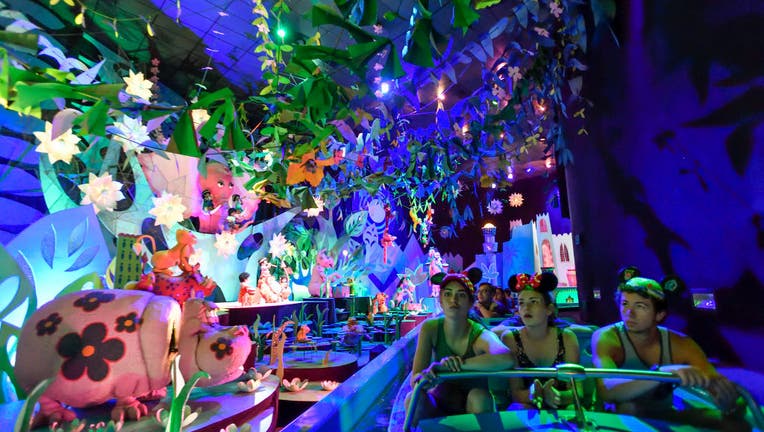 article
ANAHEIM, Calif. - Some guests on the iconic "it's a small world" ride at Disneyland got quite the surprise when they boarded their boats at the end of the day at the Happiest Place on Earth. 
The classic attraction, which takes guests on a slow-moving boat ride through various parts of the world, is widely renowned for the famous Sherman Brothers song, "It's a Small World (After All)." 
But for one group what is usually a 15-minute loop experiencing different cultures turned into sixty minutes of what some called a "nightmare" after the ride malfunctioned and trapped guests in their boats. 
TikToker @myleswmedeiros shared a video showing multiple boats trapped inside.
"Stuck on it's a small world for 1 hour. Got off at around 12:45 a.m.," the video's caption read.
According to @myleswmedeirosm, the music was turned off after about 20 minutes "so they [the animatronics] were just dancing to nothing." 
In the video, you can see cast members giving high-fives and trying to cheer the trapped guests back up.
People were quick to share their thoughts in the comments section. 
"We were stuck there last Thursday, but only for about 20 minutes max, and they shut the song off maybe 5 minutes in lol," one person said.
"As a former cast member of this attraction, I deeply sympathize with you all. I get nightmares of this attraction from time to time," another commented.
"it's the kid saying we should have got out at that exit ... and then later on just warning his mom " if we stop one more time I'm jumping out " said another.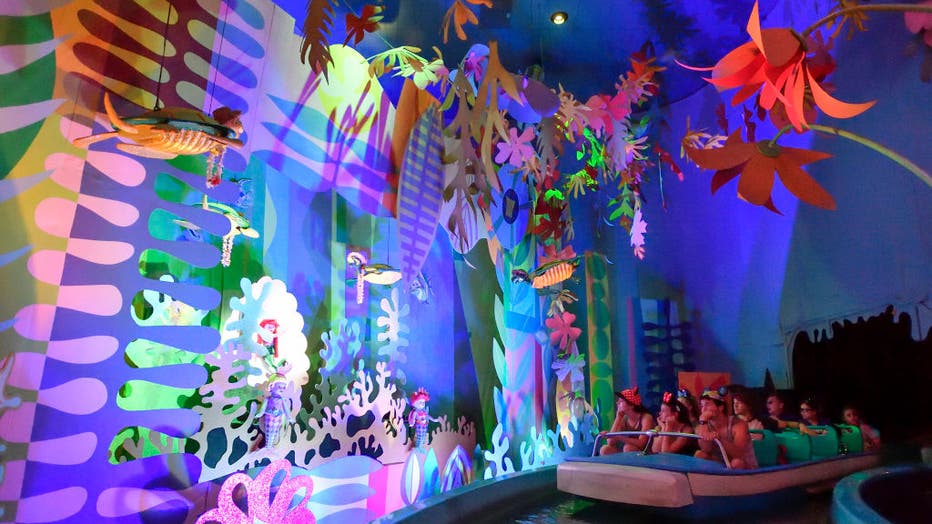 ANAHEIM, CA - JUNE 28: Lara Insko, left, Rachael Keniry, center, and Trevor Hoffman ride, "it's a small world" in Fantasyland at Disneyland in Anaheim, California, on Wednesday, June 28, 2017. (Photo by Jeff Gritchen/Digital First Media/Orange County
"this happened to me too! except it was "only 30 minutes". all of the boats got backed up for some reason. I was close to ending it all," another comment read.
"I would've immediately thought I was dead. That song on repeat & those dolls starring at you. That is definitely my version of hell," someone else said.
Guests were reportedly manually pushed to the end of the ride. 
According to the Disneyland website, the attraction closes around 11 p.m. or midnight depending on the day.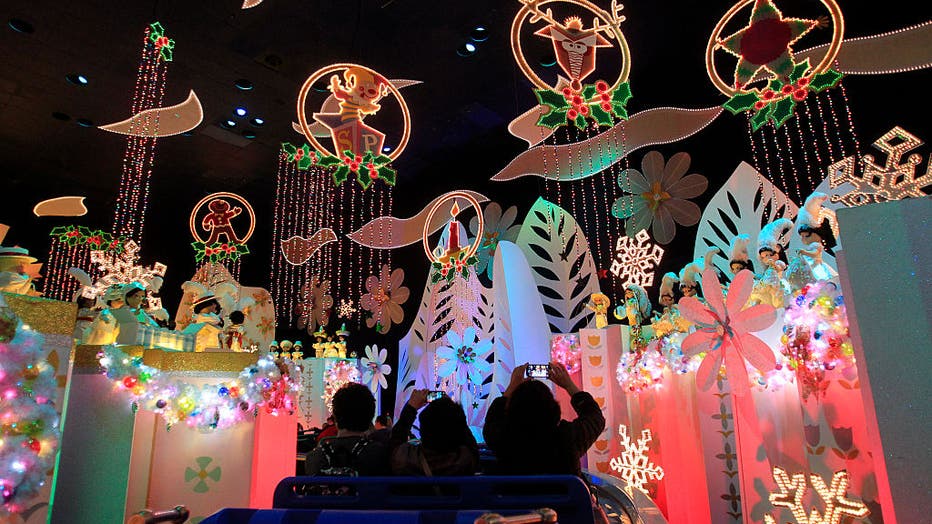 Disneyland visitors cruise through "It's a Small World" holiday, featuring different Christmas and holiday celebrations from around the world with lights and decorations Thursday, Nov. 21, 2013. (Photo by Allen J. Schaben/Los Angeles Times via Getty
The attraction features over 300 audio-animatronic dolls representing different cultures and ethnicities, dressed in traditional clothing, and singing the famous song in their native language. 
No word on what caused the ride to malfunction. 
Last month, guests on Pirates of the Caribbean had to be rescued after one of the boats filled with water. One rider posted a TikTok reel showing the water rising in the boat. It took about an hour for the amusement park's fire squad to rescue them, the TikTok video said.
FOX 11 has reached out to Disneyland for comment and has not yet heard back.