Disneyland rolls out Christmas magic for 2023 holiday season
ANAHEIM, Calif. - Nobody does Christmas quite like Disney and the holiday season is officially in full swing at Disneyland and Disney California Adventure Park! 
The festivities kicked off on Friday, Nov. 11, and run through Sunday, Jan. 7, 2024.
Holidays at the Disneyland Resort allow families to enjoy treasured traditions at the "Happiest Place on Earth." This year, the parks offer plenty of joyful activities for "kids from 1 to 92."
While snow is rare outside the mountain communities in Southern California, beginning on Nov. 24, parkgoers can enjoy nightly snowfall at Downtown Disney.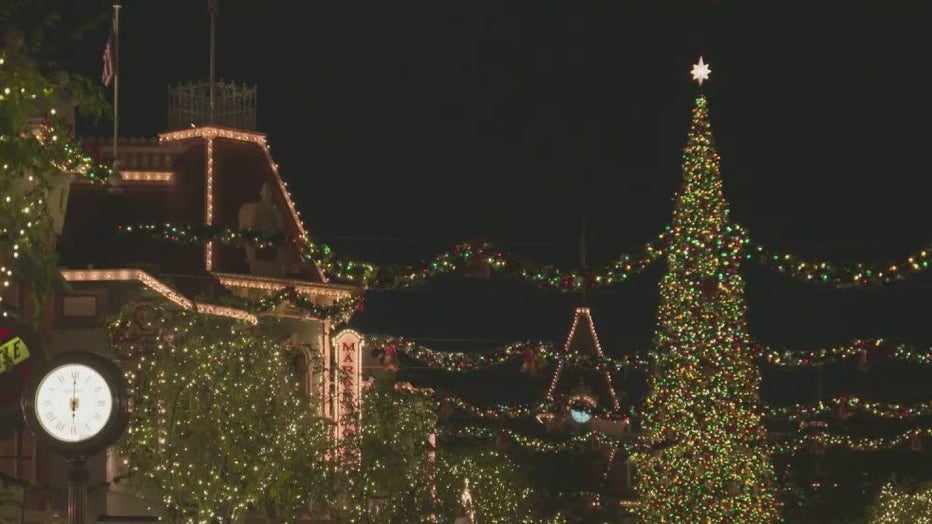 Through Christmas Eve, Santa Claus will be available to pose for family photos and will make frequent stops in Critter Country in Disneyland, as well as the Redwood Creek Challenge Trail in Disneyland California Adventure, the Disneyland Hotel, and Disney's Grand Californian Hotel & Spa.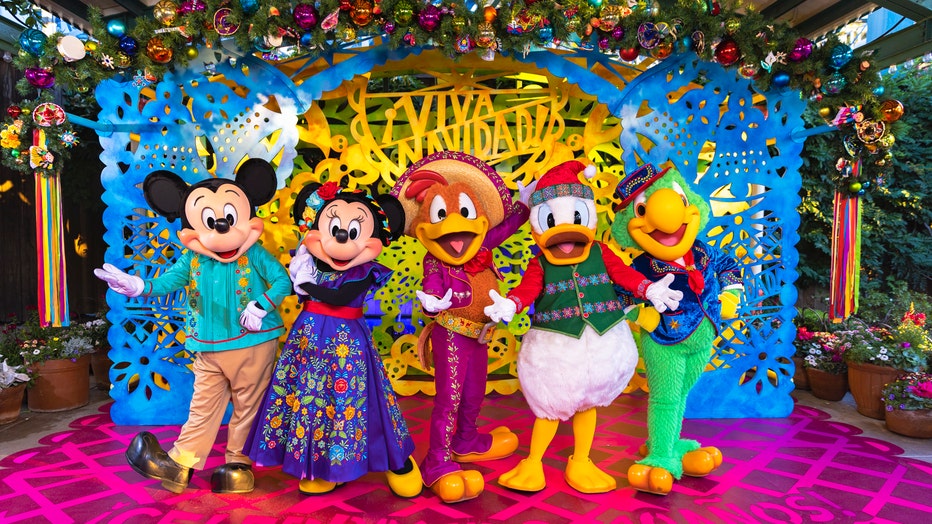 Disney Festival of Holidays at Disney California Adventure Park will offer cuisine celebrating Navidad, Kwanzaa Diwali, Hanukkah, and Three Kings Day. 
Also at Disney California Adventure Park, Disney ¡Viva Navidad! returns to Paradise Gardens Park for its tenth season, where families can enjoy menu items such as torta and chocolate cake flan. 
Mickey Mouse and crew will wear all-new outfits that will intertwine classic red and green with mid-century modern-inspired looks.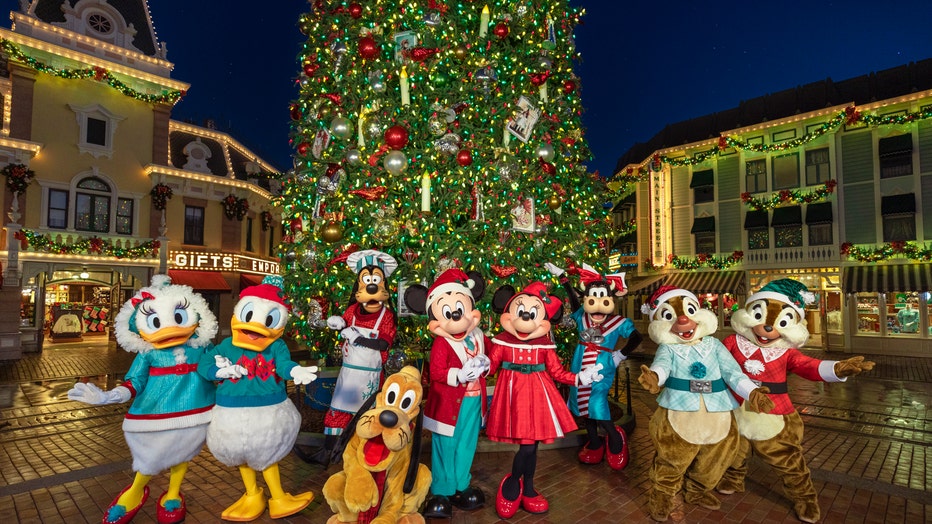 Mickey Mouse, Minnie Mouse and their pals debut new festive looks for the Holidays at Disneyland Park in Anaheim, Calif., Nov. 10, 2023-Jan. 7, 2024. The outfits are mid-century modern inspired, putting a spin on the classic red and green with the ad
At night, Disney fans can enjoy "A Christmas Fantasy" Parade at Disneyland with characters from Disney's "Frozen" and Pixar's "Toy Story." 
As if that wasn't enough, the sky will be illuminated each night with the spectacular fireworks show titled "Believe… In Holiday Magic." 
For tickets and more information, visit the Disneyland website.