Disney recalls Forky plush due to choking hazard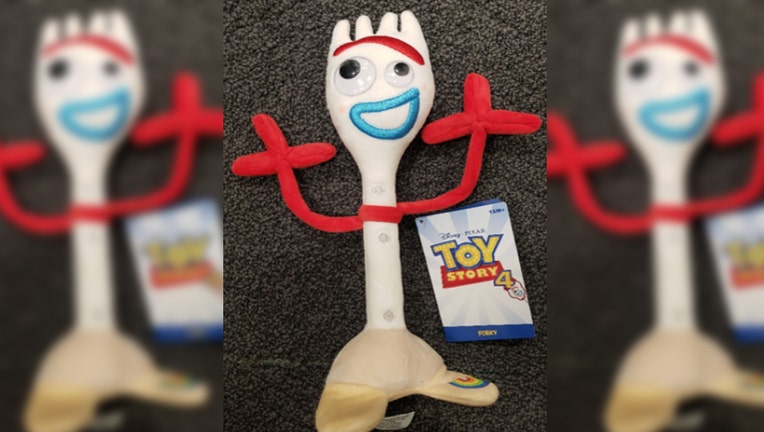 article
(FOX 7 Austin) - Disney has recalled their 11" Forky plush toy due to a potential choking hazard.
According to the recall posted Monday, the "googly" plastic eyes can detach from the toy, posing a choking hazard to young children. No injuries have been reported so far.
The plush toy is based on the Forky character in Disney Pixar's "Toy Story 4," and, according to the recall, around 80,000 units in the US and about 650 in Canada were sold in Disney Stores nationwide, Disney Theme Parks, online and through the Disney store on Amazon Marketplace from April until June 2019 for about $20.
Consumers are advised to take the toy away from children and return it to any Disney Store, Walt Disney World or Disneyland Resort theme park store location for a full refund.
Consumers can also call Disney toll-free at 866-537-7649 from 7 a.m. to 9 p.m. CST Monday-Friday, 8 a.m. to 4:30 p.m. Saturday and 1:30 to 9 p.m. Sunday.
KTBC reported this story from Austin, Texas.