Diabetes likely to surge in US children and teens by 2060, study finds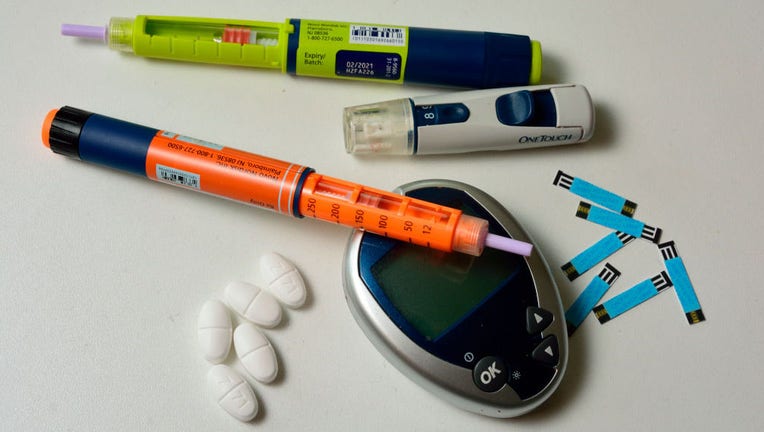 article
WASHINGTON - New research suggests that the number of young people in the U.S. with diabetes is likely to surge in future decades, with as many as 220,000 individuals under age 20 suffering from type 2 diabetes by 2060 — a nearly 700% increase. 
The study, published on Dec. 29 in the American Diabetes Association journal Diabetes Care, is based on data from the SEARCH for Diabetes in Youth study, which is funded by the U.S. Centers for Disease Control and Prevention and the National Institutes of Health.
Diabetes occurs when an individual's blood sugar — or glucose — is too high. Blood glucose is the body's main source of energy and comes from food. Insulin is the important hormone made by the pancreas that helps glucose from food get into cells to be used for energy, according to the National Institute of Diabetes and Digestive and Kidney Diseases.
Type 1 diabetes occurs when the body doesn't make any insulin, usually caused by the body's immune system attacking and destroying those important cells in the pancreas. Type 2 diabetes, the most common form, is when the body doesn't make enough insulin or doesn't use it well. 
RELATED: FDA approves drug to delay onset of Type 1 diabetes
Type 1 diabetes remains more common among U.S. kids, but type 2 diabetes has "substantially increased" among young people over the last two decades, according to the CDC.
The new research suggests that a total of 526,000 young people may have diabetes — including both type 1 and type 2 — by 2060. For comparison, only about 213,000 young people in the U.S. had diabetes in 2017.
If these increasing trends observed between 2002 and 2017 continue, the researchers estimated there to be a 65% increase in U.S. youths with type 1 diabetes by 2060 and a 673% spike in young people with type 2 diabetes by the same year.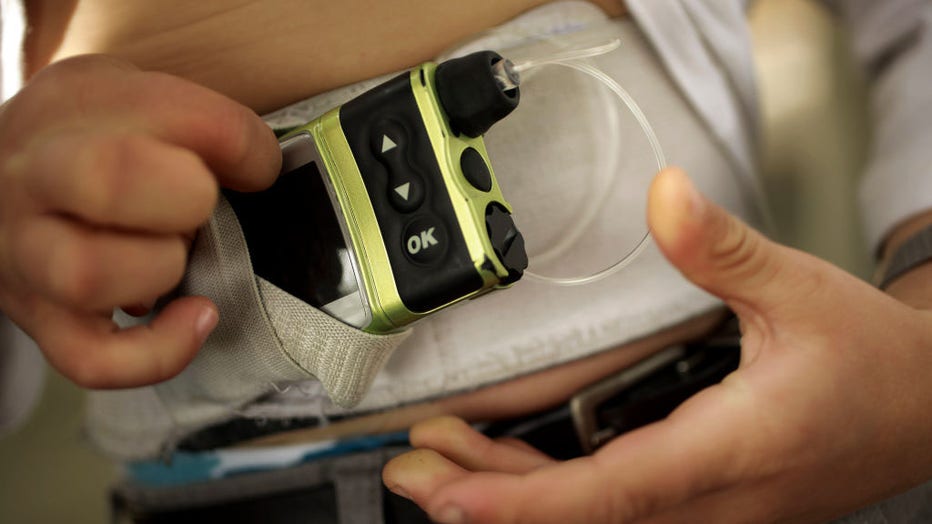 FILE - A 6-year-old who is diabetic shows his insulin pump attached around his waist in a file image dated May 28, 2011. (Photo By Michael Macor/The San Francisco Chronicle via Getty Images)
"This new research should serve as a wake-up call for all of us. It's vital that we focus our efforts to ensure all Americans, especially our young people, are the healthiest they can be," CDC Acting Principal Deputy Director Dr. Debra Houry, MPH, said in a statement. "The COVID-19 pandemic underscored how critically important it is to address chronic diseases, like diabetes."
People with diabetes have a higher risk for heart disease or stroke, diabetes complications, and earlier death than those who do not have diabetes.
The researchers said there could be several explanations for the rise in type 2 diabetes, including the increasing prevalence of childhood obesity in the U.S. Another factor could be the increasing presence of diabetes in people of childbearing age because maternal diabetes increases the risk of diabetes in children, they added.
In addition to the overall predictions, the researchers said that young people who are Black, Hispanic/Latino, Asian, Pacific Islander, and American Indian/Alaska Native youth are likely to have a higher burden of type 2 diabetes than White people.
"Increases in diabetes—especially among young people—are always worrisome, but these numbers are alarming," Dr. Christopher Holliday, MPH, MA, FACHE, director of CDC's Division of Diabetes Translation, said in a statement. "This study's startling projections of type 2 diabetes increases show why it is crucial to advance health equity and reduce the widespread disparities that already take a toll on people's health."
RELATED: Possible obesity treatment for women identified by researchers based on how bodies store fat
This story was reported from Cincinnati.