Detectives search for felony probationer wanted for assaulting a deputy in Hesperia
HESPERIA, Calif. - Detectives Friday were searching for a felony probationer wanted for assaulting a deputy at a Holiday Inn parking lot in Hesperia.
On Tuesday, deputies responded to the hotel, located at 9750 Key Pointe Avenue in Hesperia, on a report of a suspicious vehicle in the parking lot. The deputies made contact with two occupants inside the car and asked the driver, later identified as 29-year-old Travis Brown, to step out of the vehicle.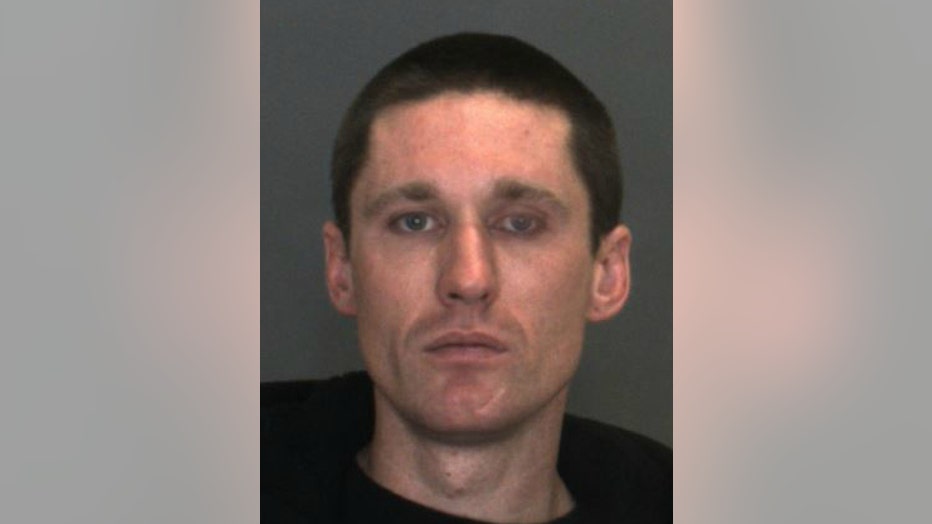 Authorities said Brown did not comply with the demand and instead started the car, and accelerated through the parking lot towards the patrol vehicles, when he struck one of them. Another privately-owned vehicle in the parking lot was also hit. That's when investigators said a deputy-involved shooting occurred. 
Brown sped out of the parking lot into the desert area where he crashed the car a short distance away and then fled on foot.
No one was injured during the incident.
Detectives located a loaded handgun and silencer inside the car, according to a San Bernardino County Sheriff's Department press release. 
"Based on information obtained during the investigation, detectives obtained an arrest warrant for Travis Brown for assault on an officer, felon in possession of a firearm and possession of a silencer," the press release stated.
Authorities said Brown was also found to be on post-release community supervision felony probation and has failed to report to probation since October 18. A pending absconding warrant was also submitted to the courts.
Investigators were asking anyone who witnessed the incident, or anyone with information regarding Brown's whereabouts to contact Detective Nicholas Clark, Specialized Investigations Division at 909-387-3589. Callers can remain anonymous and contact WeTip at 800-78CRIME or www.wetip.com.